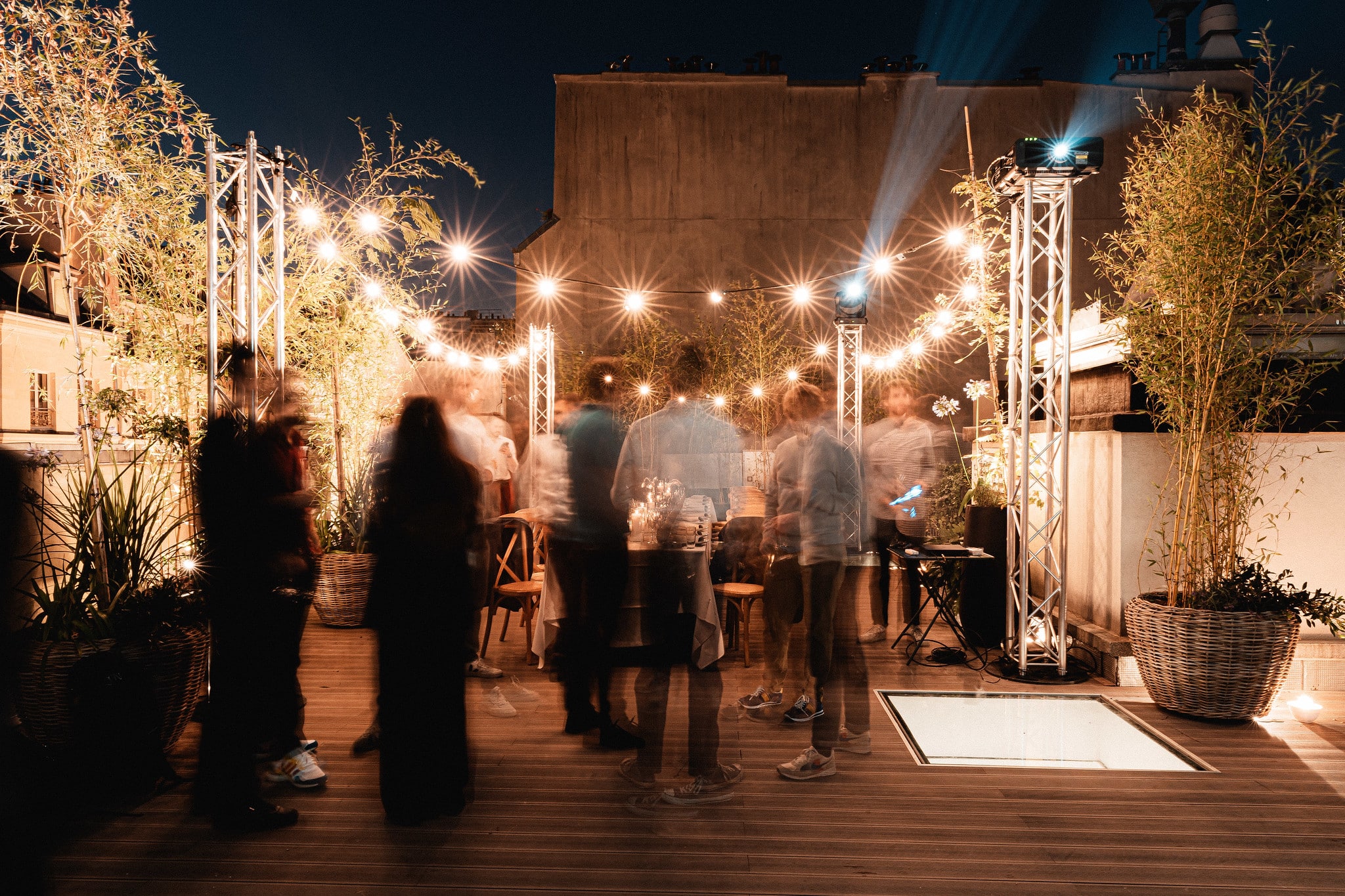 Sorare : Rooftop and soccer party
In order to celebrate their historic fundraising, the Sorare company entrusted WATO to organize the first party  in their brand new Parisian offices.
This project involved :
Part 1: Dinner on the roof 
Installation of an elegant banquet on Sorare's rooftop
Booking a private chef for an exceptional dinner
Transformation of the rooftop with a guinguette-like decoration and a hundred candles
Installation of sports video games projected on the opposite building
Second part : Surprise two floors below
While the guests are having dinner, the WATO team prepares the next surprise two floors below.
Installation of sound, lights, smoke and DJ booth on Sorare's indoor soccer field
Booking of 90's arcade games (Pac-man, Pinball, Table hockey) and a baby foot
Fancy cocktail bar
Playful DJ set
Discover more 25 people experiences designed by WATO : Circus Dinner, Asian dinner in a Parisian pagoda, Dinner on an ice rink.
AND IF WE TALK A LITTLE ABOUT OUR PROJECT?