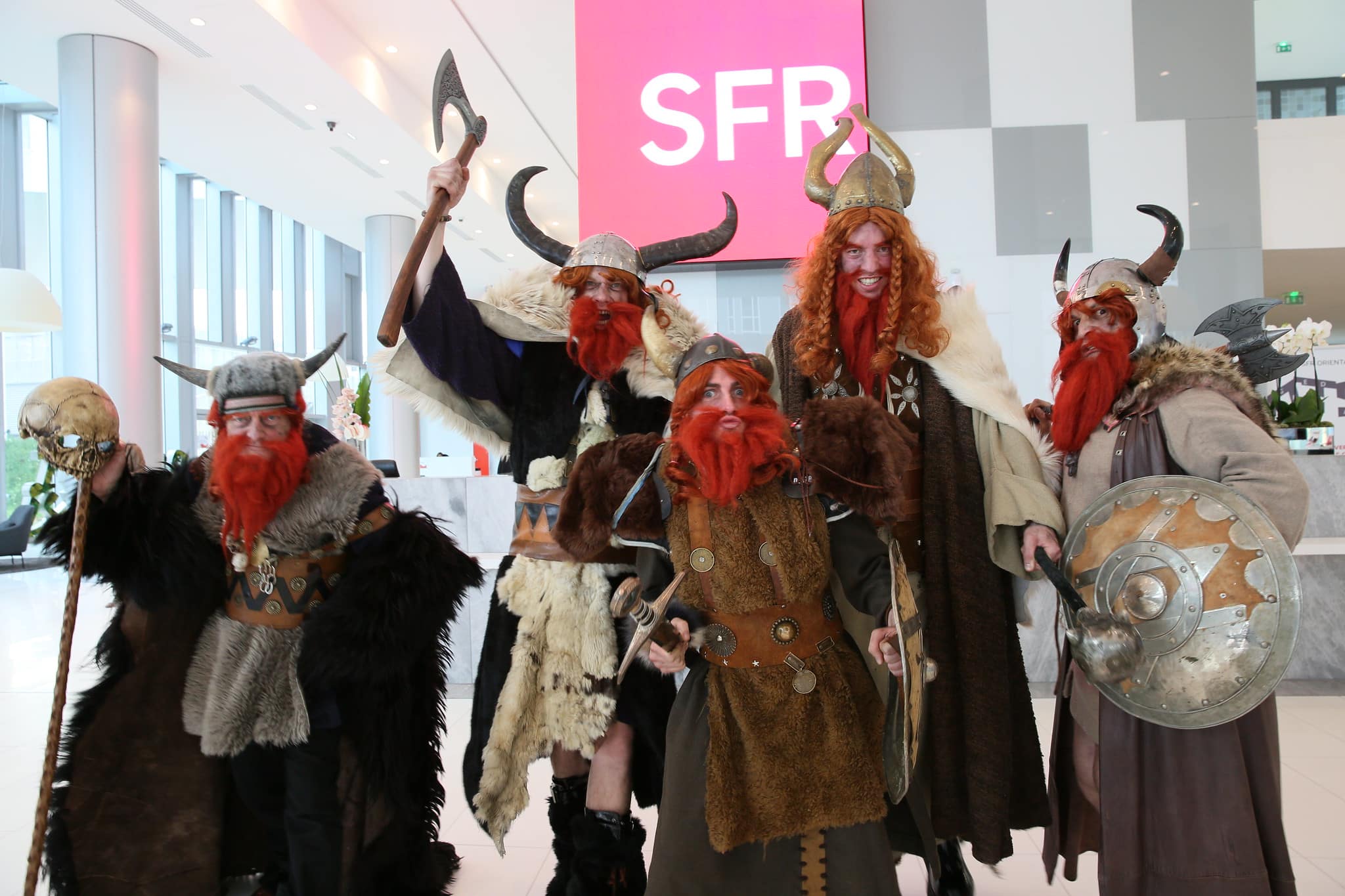 SFR : "Warrior Days" creation of brand content on a Viking theme
For an advert campaign called the "Warrior Days", the brand Red from SFR asked WATO to create some immersive brand content on a Vikings theme.
In total 22 shorts videos were produced in one day in order to broadcast on SFR's social networks.
Which implied :
Writing a fun scenario on a Vikings theme in which 6 warriors would come to crash the prices of the phone packages.
1 entire day of shooting pictures and videos.
15 days of promotion on SFR social network.
Recruitment and management of the comedians.
Stylism, costumes and make up to transform the comedians into impressive Vikings !
The sales of the operation were good enough to renew "the Warriors Days" several times since then.
If you wish to discover more themed brand content operations made by WATO :
AND IF WE TALK A LITTLE ABOUT OUR PROJECT?