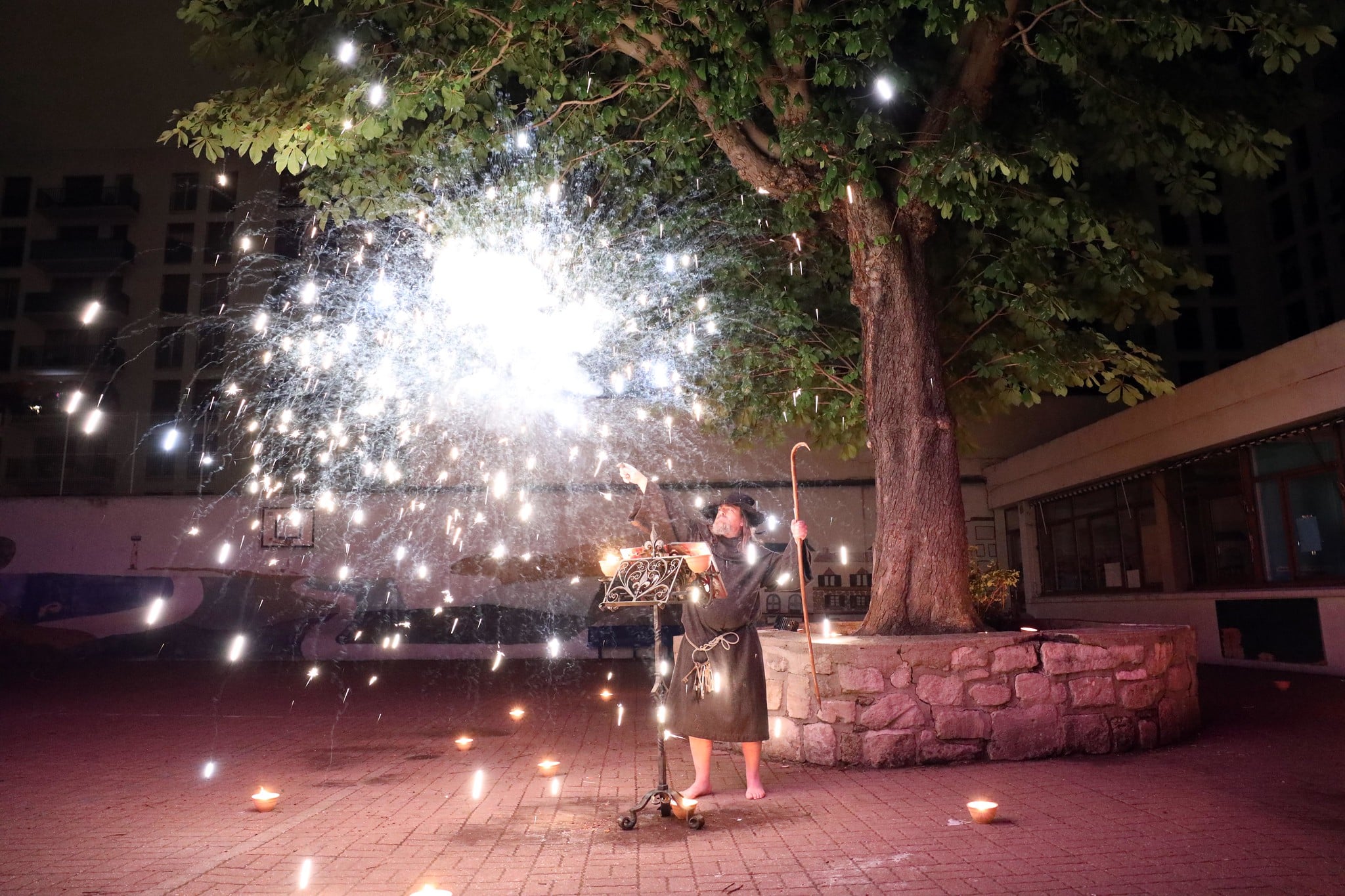 Teaser : The Fairy Tale Festival
Forced to close its doors but determined to do so with panache, the Holy Angels School called on the WATO agency to organise a fairy-tale fair to make young and old dream one last time.
WATO designed and produced a teaser on the theme of children's tales for this fair.
On the programme:
A benevolent magician telling the story of the wonderful School of Holy Angels
A flock of little angels proudly displaying their lanterns
An infamous queen with a voracious appetite burning everything in her path
Peter Pan, Captain Hook, Lily the tigress, Alice in Wonderland wandering the corridors of the School ready to enchant them
3 mischievous teachers fomenting this extraordinary plan
Special effects: fireworks coming out of the magician's sleeve and a flaming book
AND IF WE TALK A LITTLE ABOUT OUR PROJECT?