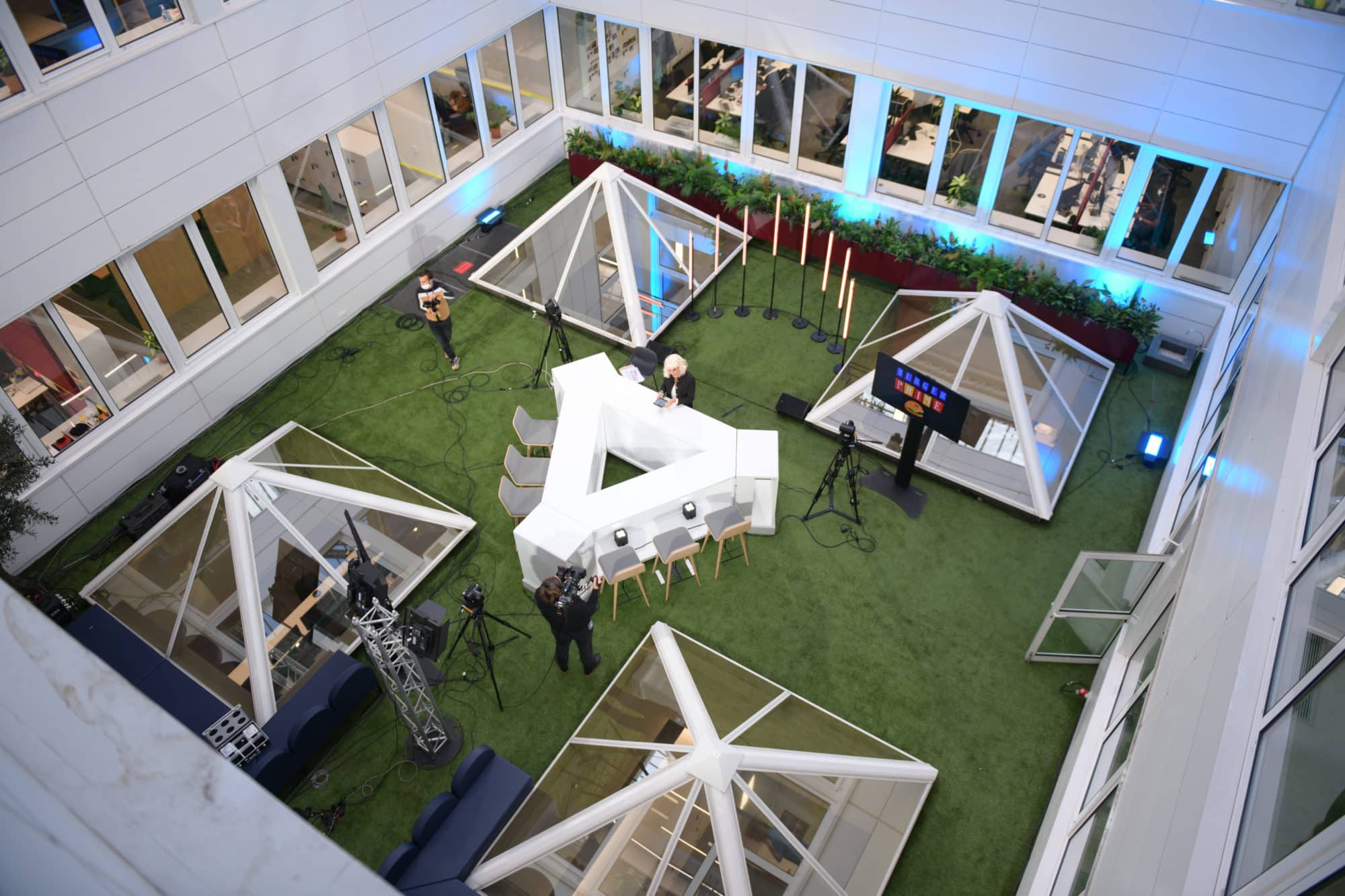 The Prime Show : An immersive digital event for Amazon France
How can we entertain our employees in the middle of the Covid Crisis ?
That is the question Amazon asked Agence WATO a few weeks before Prime Day 2020 (a marketing operation).
Our recommandation ?
Create an immersive livestream experience mixing humour, corporate content and interactions for 1000 employees working from home.
It took us a month to write, conceive and produce 3 live shows of 20 minutes each, which enabled Amazon's team to escape the heavy atmosphere of confinement and build fun memories together for one day.
This project involved :
A taylor made web site to host 1000 employees in the most secured way.
Interactive plug-ins such as live chat, live selfie upload, emojis reactions, live polls and games.
A full TV set with 5 cameras and a video control room with 20 technicians
3 fun TV shows broadcasted live on the platform
3 field reports shot, edited and broadcasted on the same day
Possibilité de revoir les emissions en replay juste après leur diffusion sur la plateforme
Video interactions with the audience through Zoom stream integrated into our broadcast.
Parody of famous TV games (Who wants to be a Millionaire ? The Price is right, etc.) with TV host on the set and candidates from their home.
Have a look to our previous collaborations with Amazon here : Amazon's Disco Ball, Legends of Amazonia & Amazon Old School Party
AND IF WE TALK A LITTLE ABOUT OUR PROJECT?