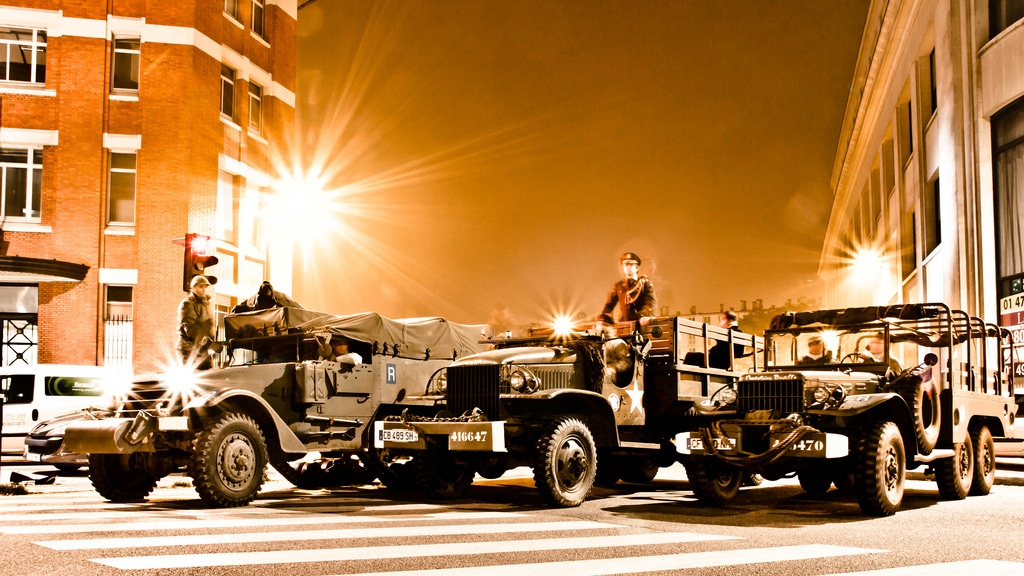 Bunker party in Paris WW2 theme : The Victorious Shelter
Before the place became French company Online's new data center, WATO managed to organize an outstanding event in a famous bunker in Paris: Abri Lefebvre.
The event featured:
An epic teaser inviting Parisians to join WATO on this incredible adventure
A ride on actual WWII tanks
Outraged guests, dressed up and ready for the Liberation
Surreal military decors
A theatrical trail with energetic actors in costume
Larger-than-life soundscapes
An authentic French village reconstructed 100 feet underground: an Expiatory Chapel, and old café terrace, a wine cellar just like the one in French movie Don't Look Now… We're Being Shot At!, a brothel, etc.
A swing concert by a French-American band
A Silent Disco by Silent Arena
A 'Resistance' photo backdrop with props
An electro dancefloor in the shelter's main vault
A Piper-Heidsieck champagne bar in a cask and wine cellar setting
AND IF WE TALK A LITTLE ABOUT OUR PROJECT?