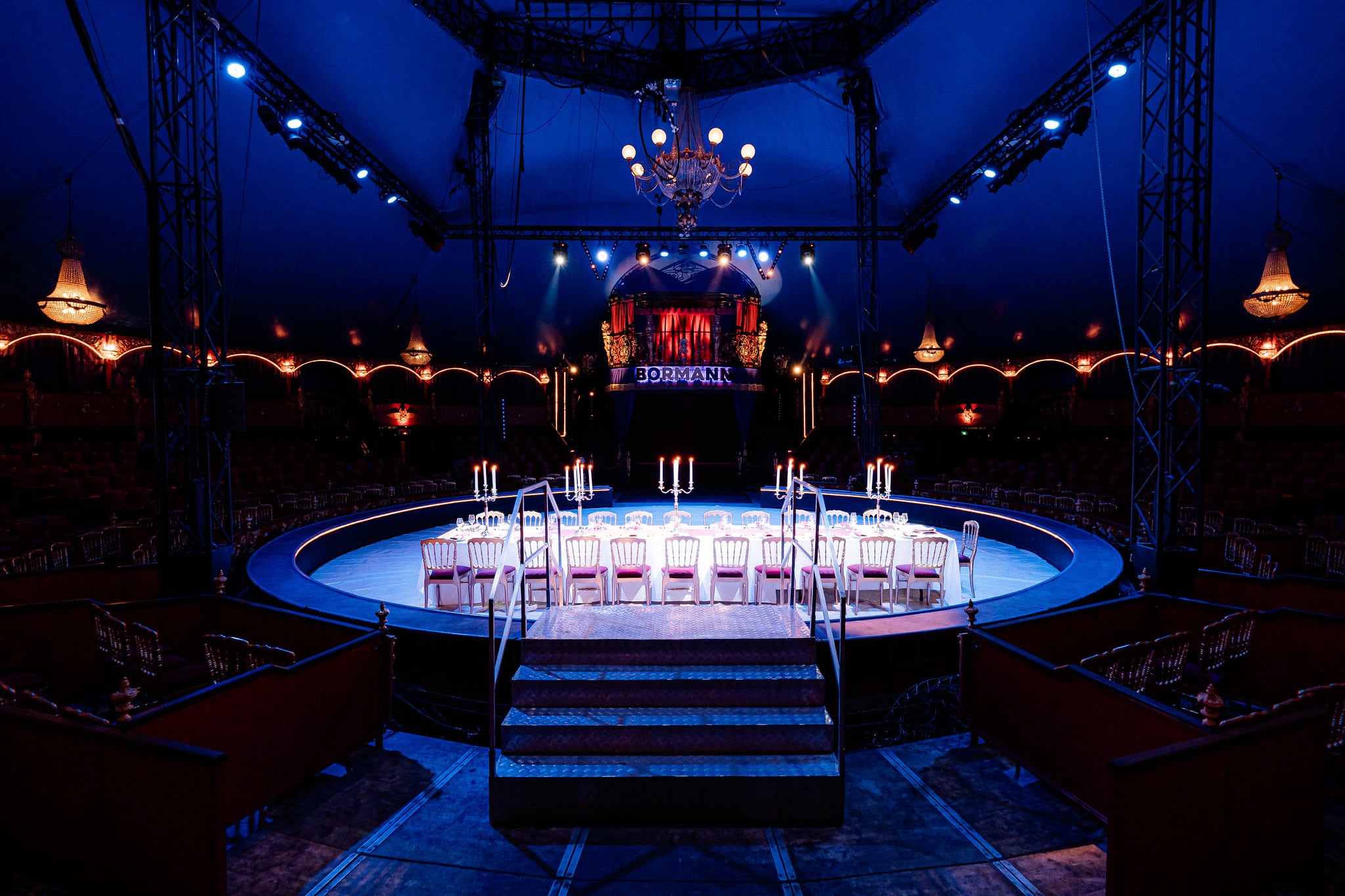 WAVE : Circus Surprise
For their Xmas party, the company WAVE entrusted the agency WATO with the mission of organizing something very special.
This project involved :
First part: the awkward bar
The idea was to gather the employees in a creepy bar for 30 minutes, just to let them think that this would be it
Gloomy Christmas decoration
Actors dressed as awkward waiters to exaggerate the discomfort
Second part : the mysterious odyssey 
At some points the master of ceremony reveals the trick and invite the guests to follow him to a secret destination
Vintage bus from 1934 waiting outside
Listening to good music and drinking champagne, the WAVE team rediscover their own city in an exceptional way
Distribution of custom-made headdresses for each guest
Third part : spectacular dinner in a circus
Privatization of a huge circus
Immersive welcome by the circus artists
Introduction to circus arts (acrobatic jump, balancing ball…)
Revelation of the spectacular banquet with a WOW effect
Candlelight dinner with a private chef
3 spectacular circus performances around the table
A wild dance party until 2AM
Thanks to this emotional lift, from the creepy bar to the spectacular dinner, the WAVE team will not easily forget this very special night.
Discover more exceptional dinners in unexpected places : forbidden catacombs, mad artistic loft , French National Archives.
AND IF WE TALK A LITTLE ABOUT OUR PROJECT?