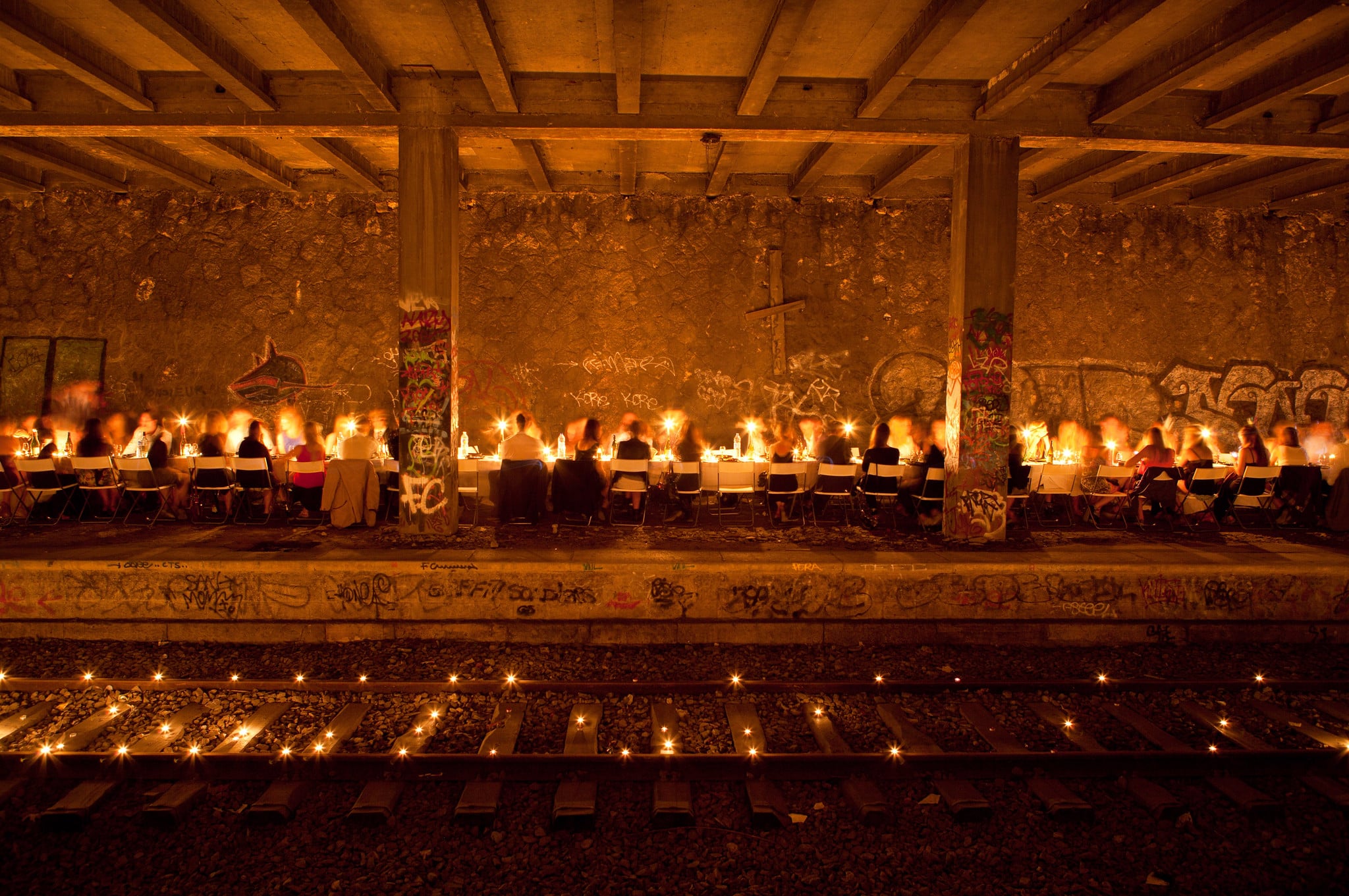 A clandestine dinner in an abandoned train station of Paris
During its first years, WATO organized a few clandestine events in some of most secret places of Paris, in May 2012 of them was a dinner in an abandoned train station of Paris.
All around Paris, there is a 32 km belt of old railways called "La Petite Ceinture" (the small belt) abandoned since 1934.
If some stations of the line have been transformed into restaurants like la Recyclerie or Poinçon, Montrouge station remained untouched for almost 90 years.
After discovering this spectacular abandoned train station during an urban exploration trip along the Petite Ceinture, the WATO's team decided to throw a clandestine and fancy dinner there.
The guests were told to dress up as the members of imaginary tribe mixing tuxedo, fancy dresses and tribal make up.
The event featured:
An entire night of setting up to clean the platform and bring discretely the equipment for a 200 people dinner
Urban exploration along the railways of la Petite Ceinture
An immersive and theatrical path for the guests with actors and rituals.
Discovery of the abandoned station transformed with thousands of candle lights
Fancy seated dinner prepared by our chef Matthieu Housse on the platform.
Theatrical & tribal happenings all along the dinner
A photo shoot of the most beautiful costumes
If you wish to discover more clandestine dinner stories, have a look to our dinner in the catacombs or our picnic in a WW2 bunker.
AND IF WE TALK A LITTLE ABOUT OUR PROJECT?