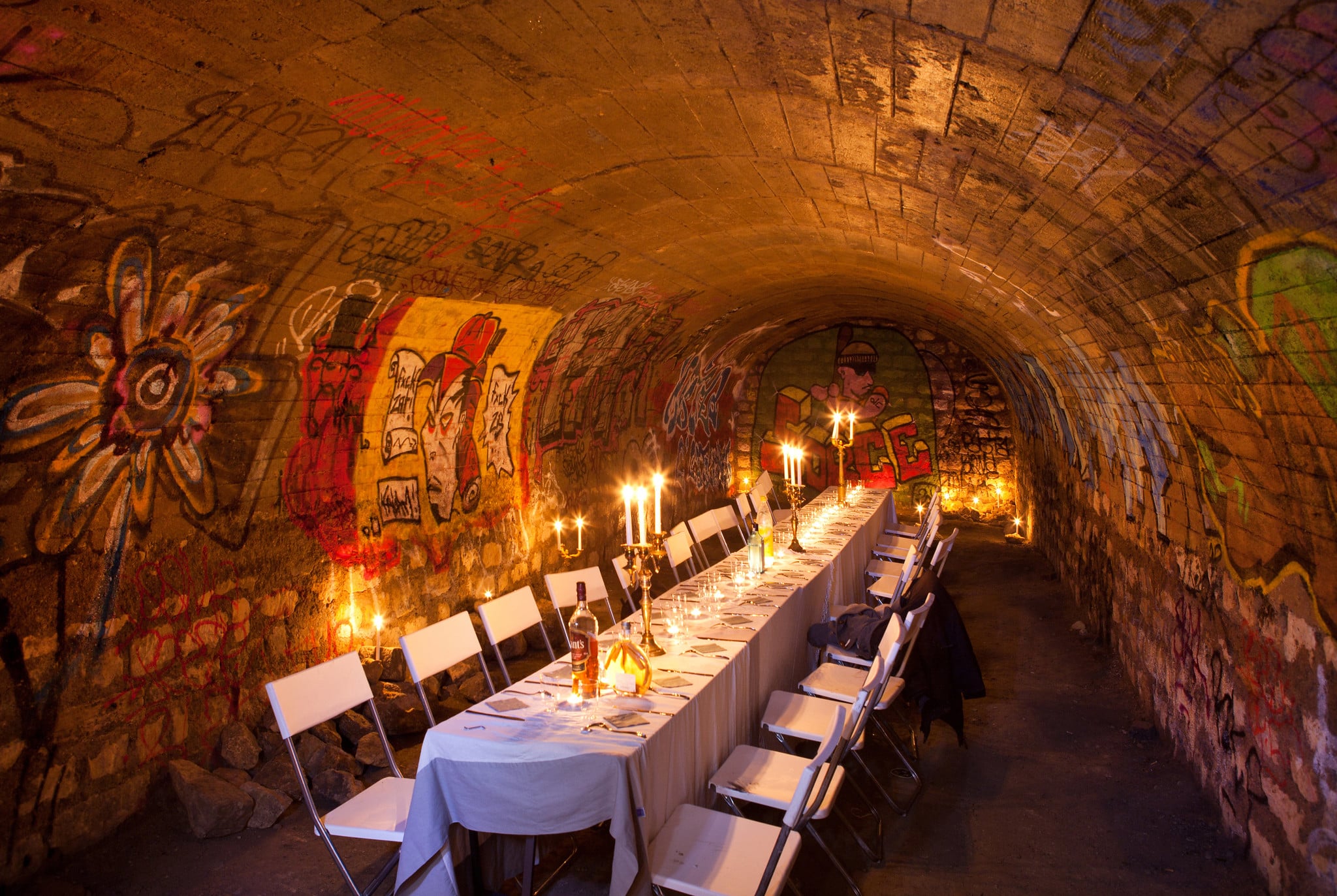 A fancy dinner in the forbidden Catacombs of Paris
After discovering the impressive maze of the Paris forbidden Catacombs, WATO decided to produce a fancy dinner there for a few selected guests.
Finding the perfect dinner spot, understanding how to get the equipment and the guests there safely, avoiding an arrest from the police or an attack from the "cataphiles", the whole project was such an intense challenge for our crew.
The event featured:
40 masked and elegantly dressed guests
An unforgettable exploration 100 feet underground
1 fine from the french police
The discovery of one of the most secret bunkers in Paris
Extreme logistics of setting up and dismantling to transform an underground gallery into a fancy banquet venue
An elegant candlelit dinner made by chef Matthieu Housse
Follow the Oracle in other forbidden adventures inside an abandoned school and a chalk quarry.
AND IF WE TALK A LITTLE ABOUT OUR PROJECT?