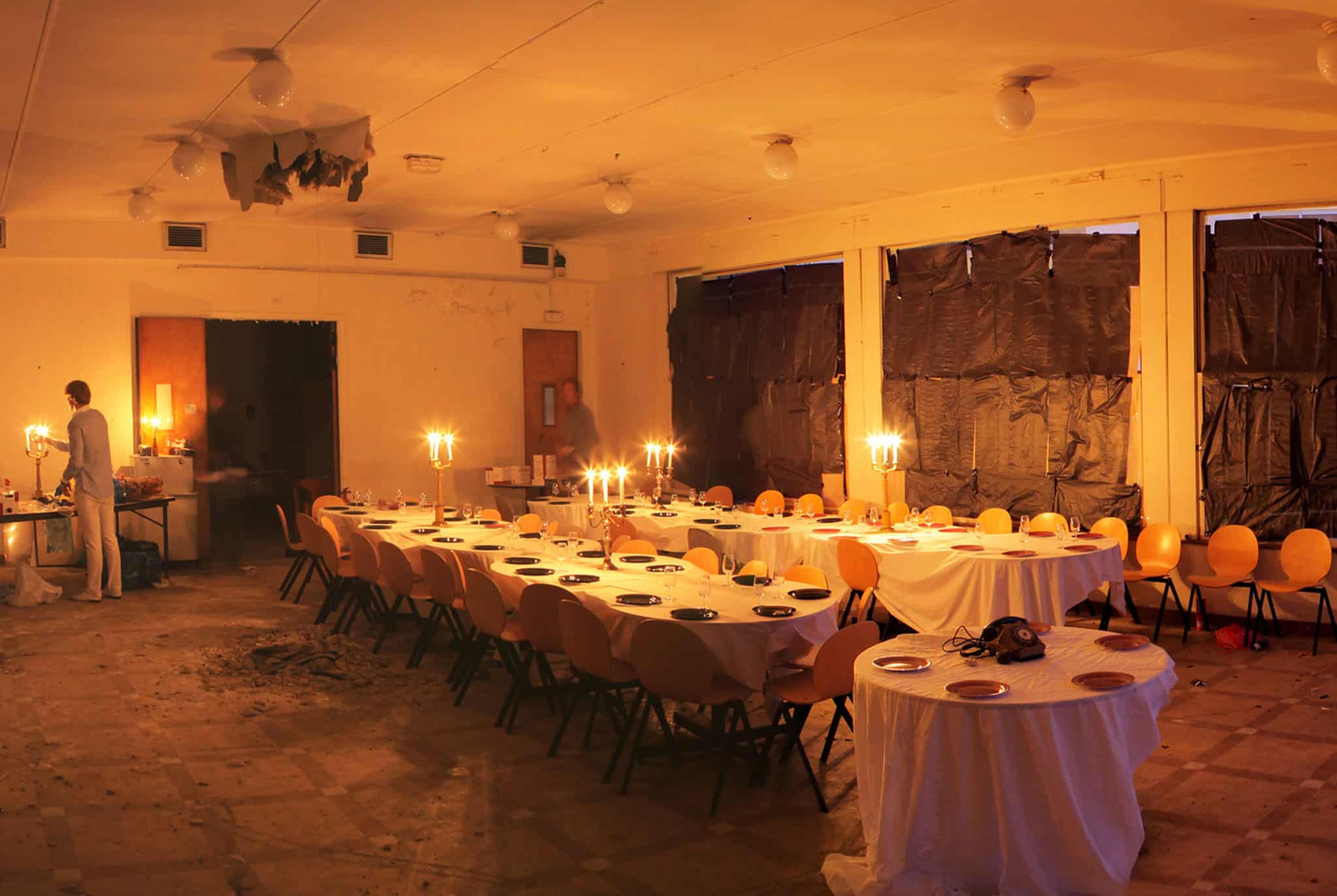 WATO : A fancy dinner in an abandoned school of Paris
In 2012, WATO's crew organized a series of fancy events in abandoned places, one of them was a dinner in an abandoned school.
Indeed, on the top of the hill of Saint Cloud, a suburb right outside Paris, there is a huge facility, a kind of time capsule untouched for more than 20 years. After discovering this fantastic building through urban exploration, WATO decided to throw a fancy dinner there for 100 members of its growing community.
Preparing the building for the dinner felt like a commando operation, working silently at night to reopen and secure the entrance without waking up the neighbours or the police.
The event featured:
A secret rendez-vous for 100 guests wearing fancy clothes and masks.
Urban exploration and photoshoot in the old facilities where time was suspended in 2000.
A candlelit dinner prepared by our chef Matthieu Housse in the old refectory
A final glass of champagne on the rooftop overlooking Paris
If you wish to discover other stories of fancy dinners in abandoned places of Paris, try our dinner in abandoned railway station or our dinner in the forbidden catacombs.
AND IF WE TALK A LITTLE ABOUT OUR PROJECT?