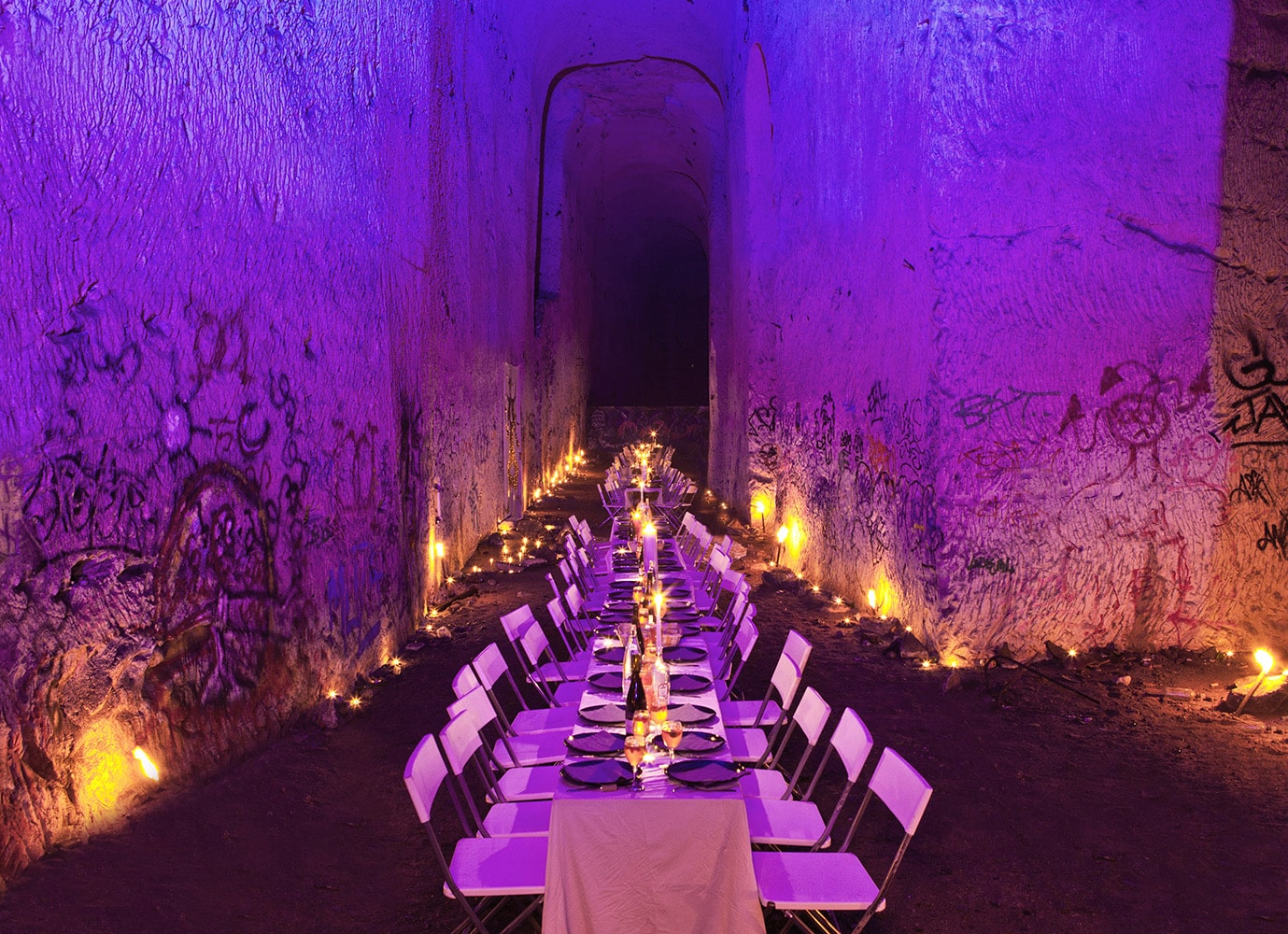 WATO : A mystical dinner in a spectacular chalk mine : The Hidden Temple
During its first years of existence, WATO organized a few clandestine experiences, one of them was a mystical dinner in a spectacular chalk mine in Paris.
You might have heard of the famous Parisian Catacombs, but the ancient quarries of Meudon are even more impressive by their height !
During one urbex session, WATO discovered the amazing chalk quarry of Brimborion, abandoned for decades and decided to throw a dinner there for its growing community.
The event featured:
An entire weekend of setting up to enlarge some tunnels transport 5 tons of equipment in the quarry by foot.
One mystical photoshoot with caped actors in an epic gallery to tease the guests in advance.
A dazzling urban exploration of the chalk maze only with fire torches.
Before joining the main room, an immersive theatrical path along the chalk tunnels with actors.
A mystical seated dinner with 200 fancy guests surrounded by thousands of candles.
Happenings all along the dinner to keep everyone excited for the party.
Even before dessert was served, all the guests joined the dancefloor loosing themself in music and joy.
Looking for more mystical dinners stories ? Check out our dinner in the forbidden Catacombs or our picnic in a WW2 bunker.
AND IF WE TALK A LITTLE ABOUT OUR PROJECT?