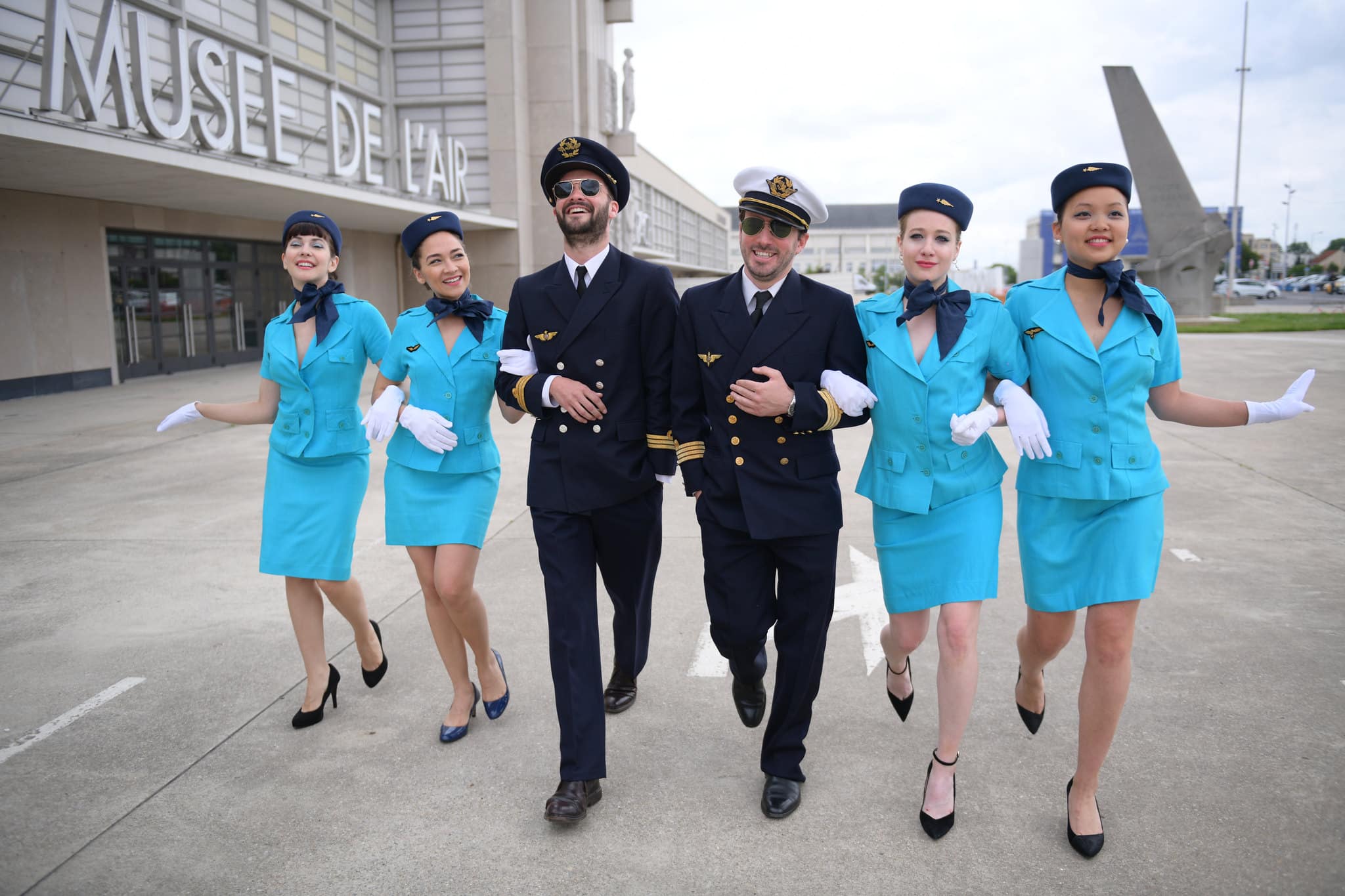 Kymono Airlines: Teasing in a vintage airport
To promote the Kymono Airlines party (see event), WATO shot a series of pictures and video clips in a proper 747 Boeing with actors dressed as pilots and flight attendants. A nice tribute to Catch Me If You Can.
Sequences included:
The crew in costume walks towards the plane on the tarmac
'Welcome aboard' by our flight attendants
'This is your captain speaking'
Security instructions by our flight attendants
AND IF WE TALK A LITTLE ABOUT OUR PROJECT?