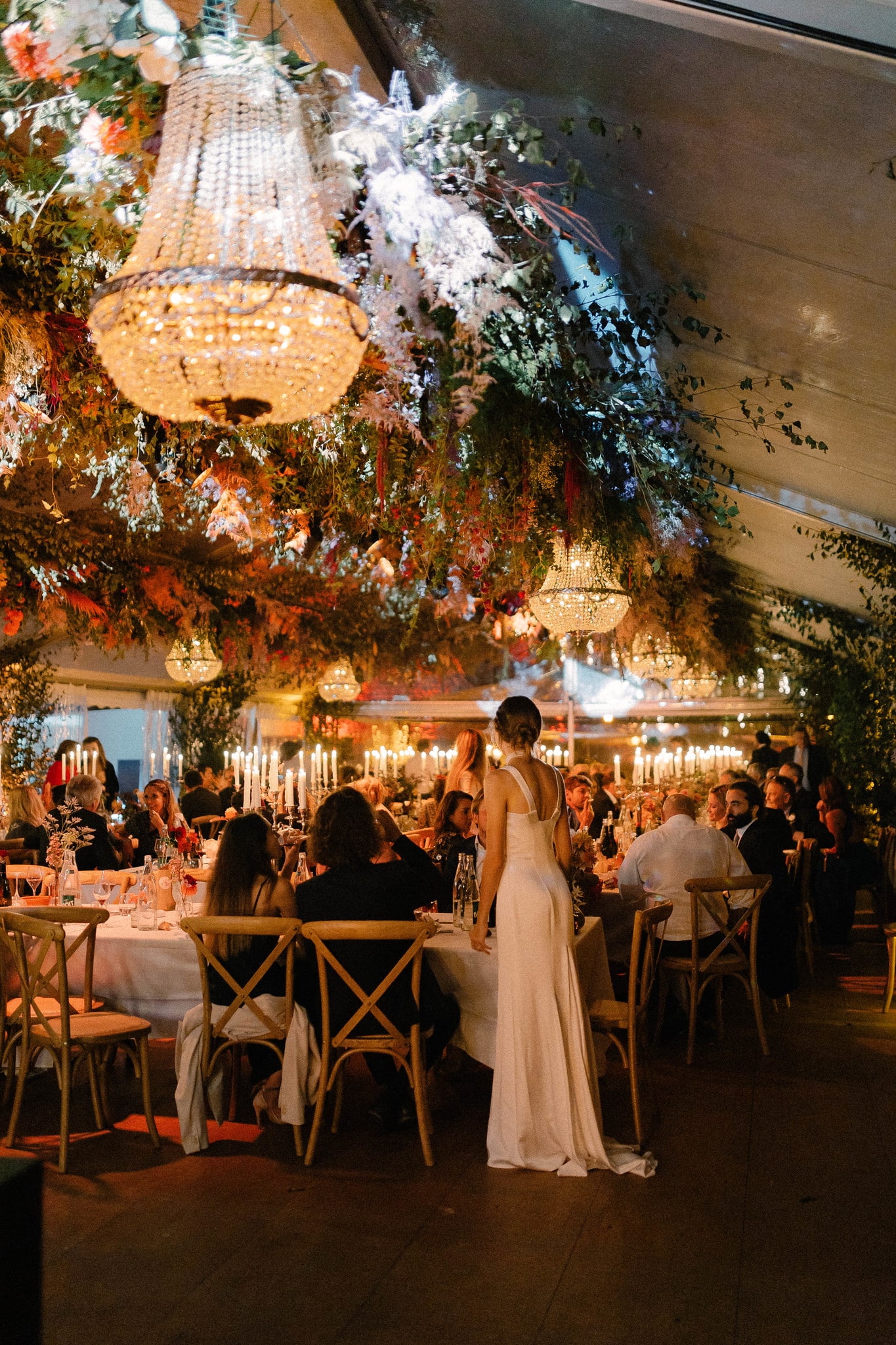 Medieval wedding in the castle of Chavroches
In order to fulfill their medieval dreams, and offer a once in a life time experience to their guests, Josephine and Hilaire untrusted WATO agency to design their perfect wedding at the castle of Chavroches.
This project involved :
Booking of an international superstar for a 20 min private concert
Design and production of grandiose medieval decorations : tailor made banners and flags
Design of an immersive vegetal scenography at each step of the wedding, including a 300 m2 canopy of flowers
Demonstration of falcons, royal eagle and an authentic black bear among the guests
Ephemeral medieval camp (storyteller, initiation to weapons…)
Private concert of 35 children chorus : Petits Chanteurs à La Croix de Bois
Procession of the bride on her white horse with tailor made caparison and armor
Creation of custom sound design for the different areas of the domain
Performance of a saxophonist during the Dj set
Luxury banquet for 200 guests
Creation of custom made flaming arrows with the family motto engraved
Happening: launch of a monumental fireworks display triggered by a flaming arrow shot by the father of the bride
Dancefloor until dawn animated by 3 DJs
Discover another dream wedding designed by WATO in Malta.
AND IF WE TALK A LITTLE ABOUT OUR PROJECT?