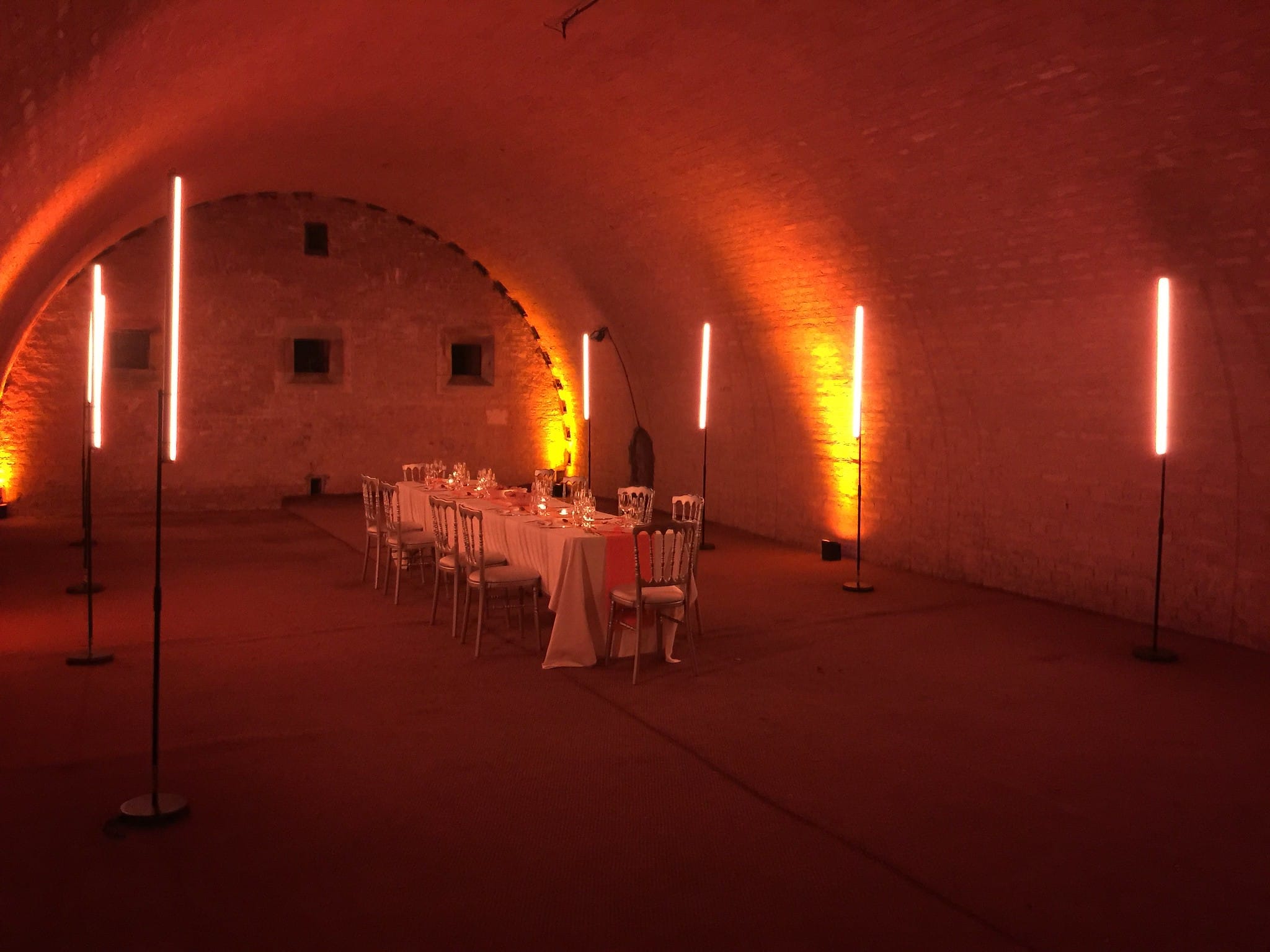 Military-themed dinner in a fortress in Strasbourg
To thank its regional partners, Leboncoin asked WATO to organize an immersive event in the Strasbourg region. Our team decided to organize a military-themed event in a former army fort.
This event included:
A secret rendez-vous point in Strasbourg
A surprise ride on a beautiful coach from the 1930s
Driving to an amazing 19th-century Prussian fort
A military-themed immersive tour and promenade performance with actors
A candlelit dinner in a former gunpowder magazine
Click here to discover all the immersive dinners organized by Agence WATO for Leboncoin in France.
Et si on parlait un peu de notre projet ?