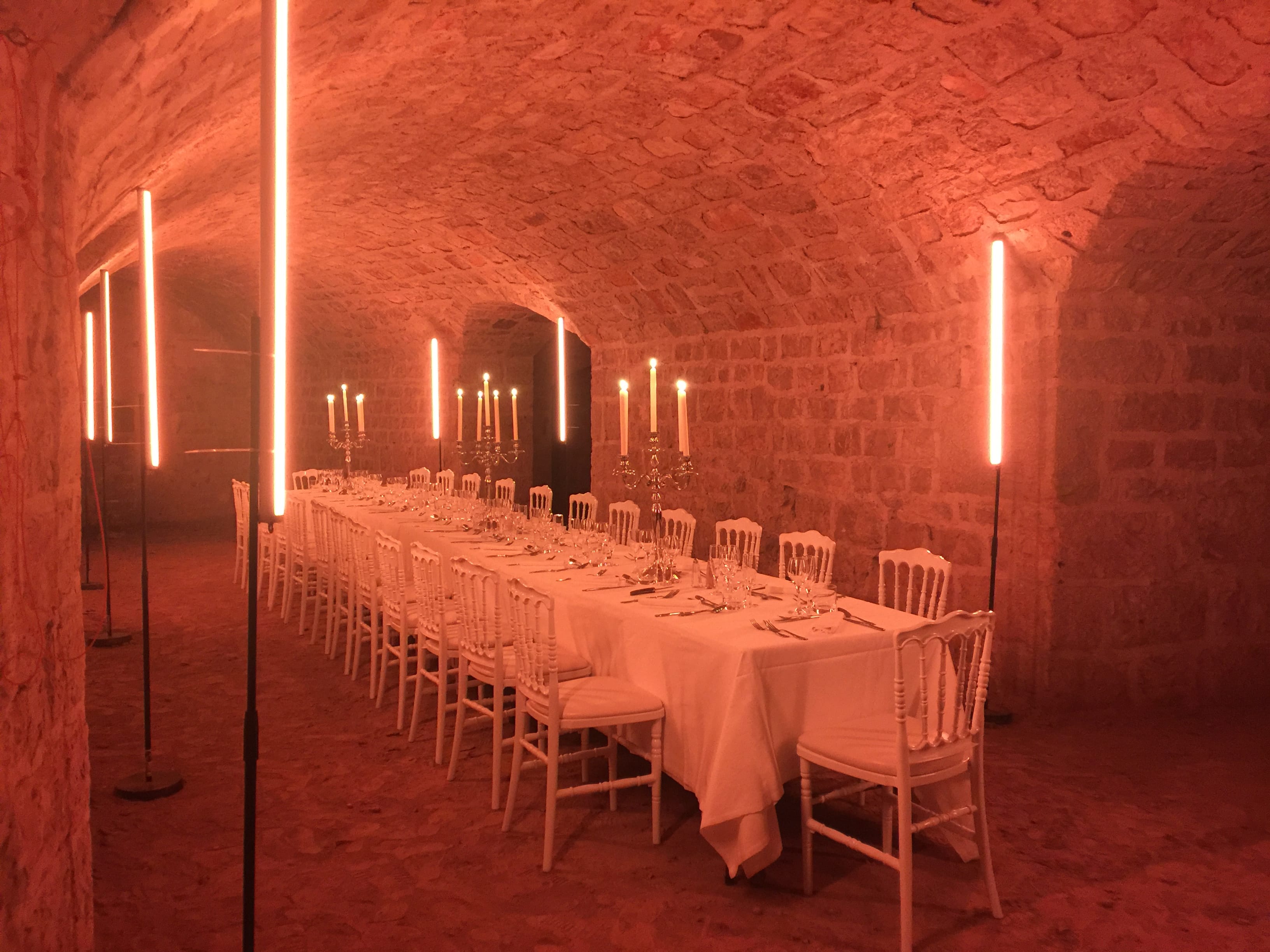 Military-themed dinner party in a fortress in Lyon
To thank its regional partners, Leboncoin asked WATO to organize an immersive event in the Lyon region. Our team decided to organize a military-themed event in a former army fort.
This event included:
A secret rendez-vous point in Lyon
A surprise ride on military Jeeps
Driving to an incredible, one-of-a-kind Lyon fort
An immersive tour and promenade performance with actors
A candlelit dinner in one of the fortification's caponiers
Click here to discover all the immersive dinners organized by Agence WATO for Leboncoin in France.
AND IF WE TALK A LITTLE ABOUT OUR PROJECT?