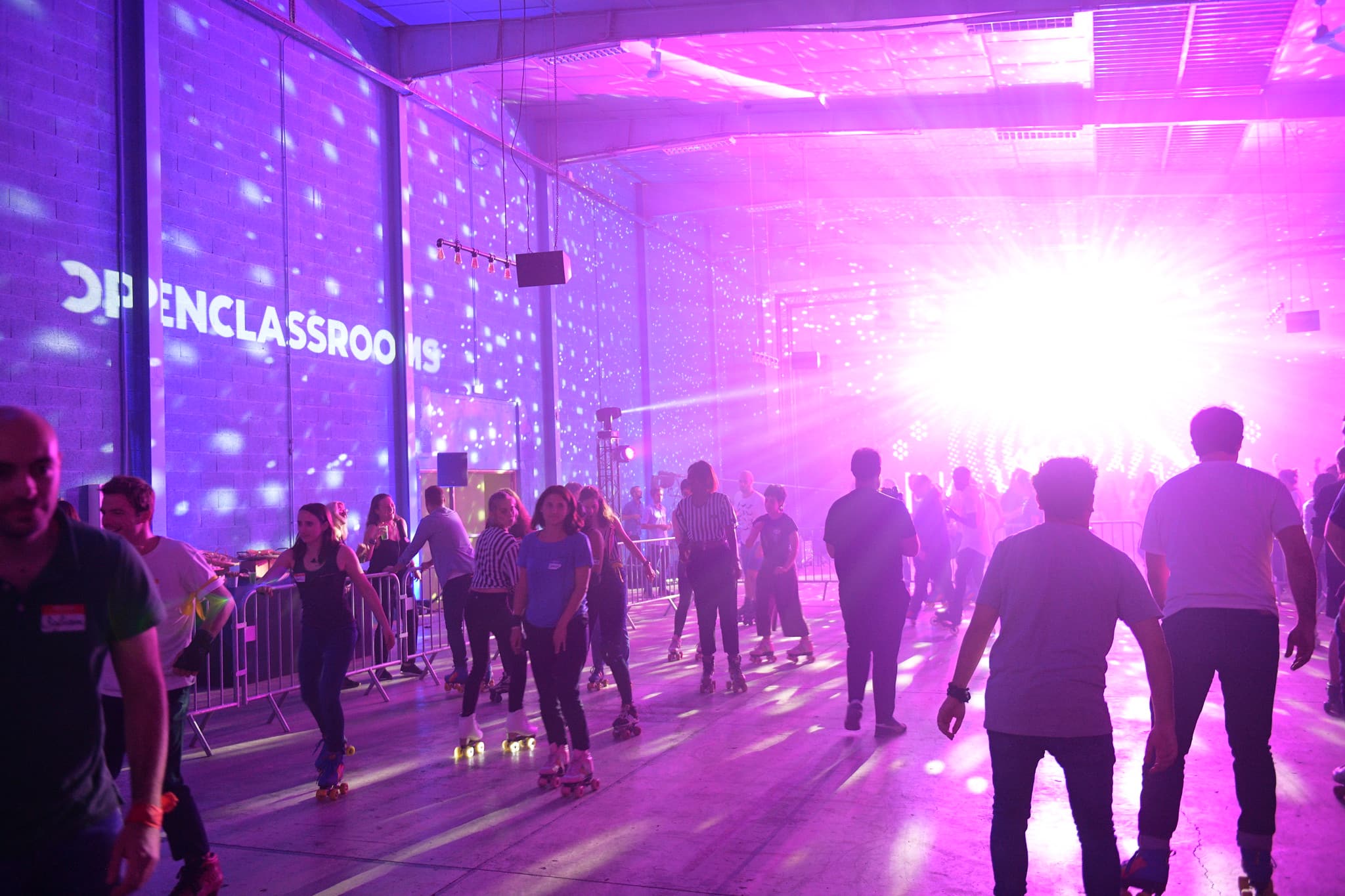 Openclassrooms : Keynote, Olympiads, and roller party
With the desire to offer a friendly and joyful moment to its teams, OpenClassrooms has entrusted the WATO agency with the organization of its first post covid offsite.
This project involved :
Privatization of a former railway warehouse
Organization of an imposing Keynote with 400 spectators in the room
Live broadcast of this keynote in 10 countries
Incentive activities involving challenges, sports on the theme of Koh Lanta
Digital treasure hunt for remote guests
Live concert and giant blind test with 5 musicians
Roller party with 200 roller quads and giant disco ball
Performances of roller dancers
Dancefloor with our beloved DJ Charles B
Discover more 600 people parties designed by WATO : Jungle party in a Parisian temple, Amazon summer party in an abandoned resort, Corporate party in an ancient bank.
AND IF WE TALK A LITTLE ABOUT OUR PROJECT?