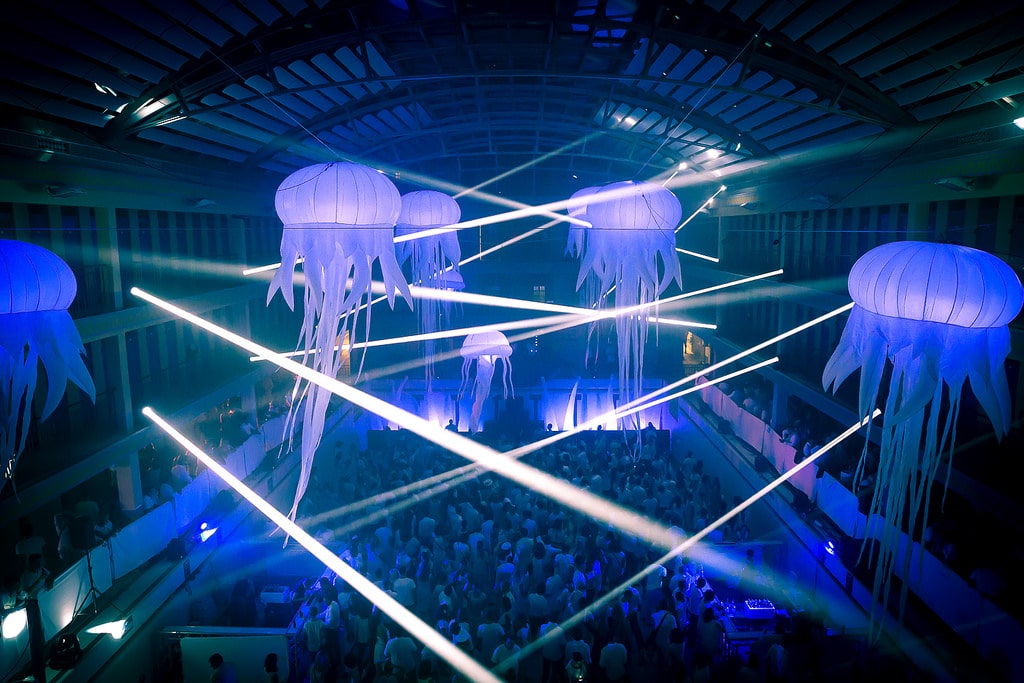 An impressive public party: The Underwater Party II
After a very successful first Underwater Party, WATO, with the support of UCPA and the Mairie of the 19th arrondissement, decided to give it another try as an Art Deco swimming pool was drained.
The event featured:
An underwater trailer showing a commando diving unit thanks to Splash Prod
An ocean-themed theater trail with a zodiac, Titanic's Rose Dawson, a mermaid, etc.
Air scenography with giant floating octopuses connected through DMX, created by Swiss artist Nils Art Event
A DJ booth turned into a submarine by French artist Sébastien Salamand aka Le Turk and architect Anne Charrin
All in all, around 2,500 Parisians took part in the colorful second version of this event.
AND IF WE TALK A LITTLE ABOUT OUR PROJECT?