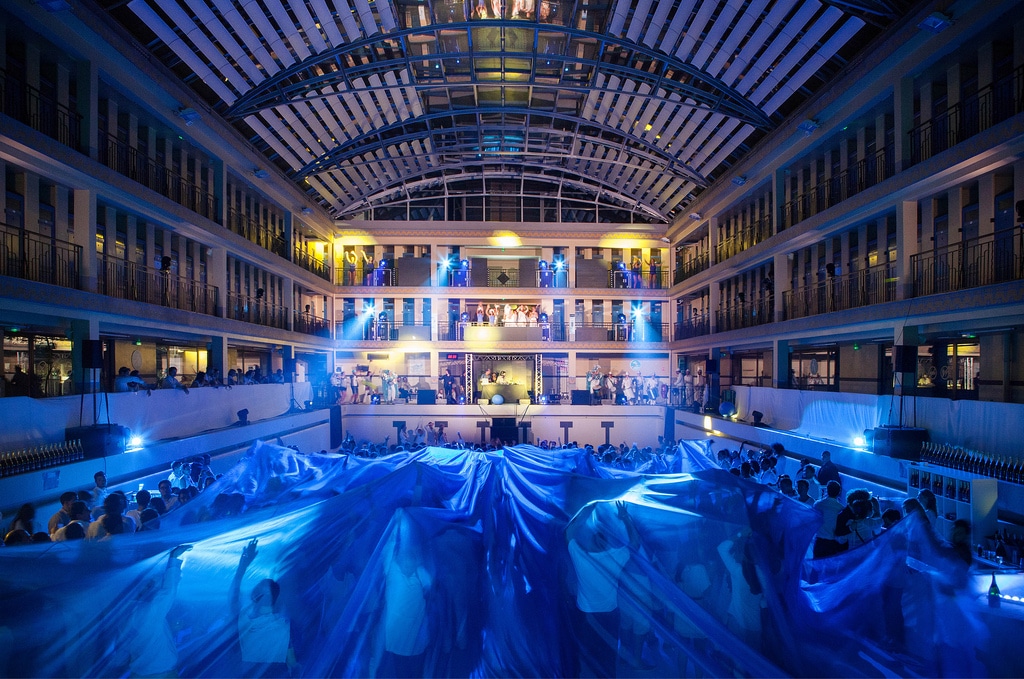 An impressive public party: The Underwater Party
WATO, supported by French sports non-profit UCPA and the Mairie of the 19th arrondissement, took advantage of an Art Deco swimming pool – a designated monument historique – being drained to organize an outstanding event there.
The event featured:
A concert by a string quartet in the empty pool, led by cellist Mélanie Badal
A dinner party by the pool for 100 journalists orchestrated by chef Matthieu Housse, in partnership with My Little Paris and Piper-Heidsieck
A concert for around 1,000 people inside the pool with artists Aubry, Anja, Le Tournedisque and Marco Do Santos
Click here to see the event trailer.
AND IF WE TALK A LITTLE ABOUT OUR PROJECT?