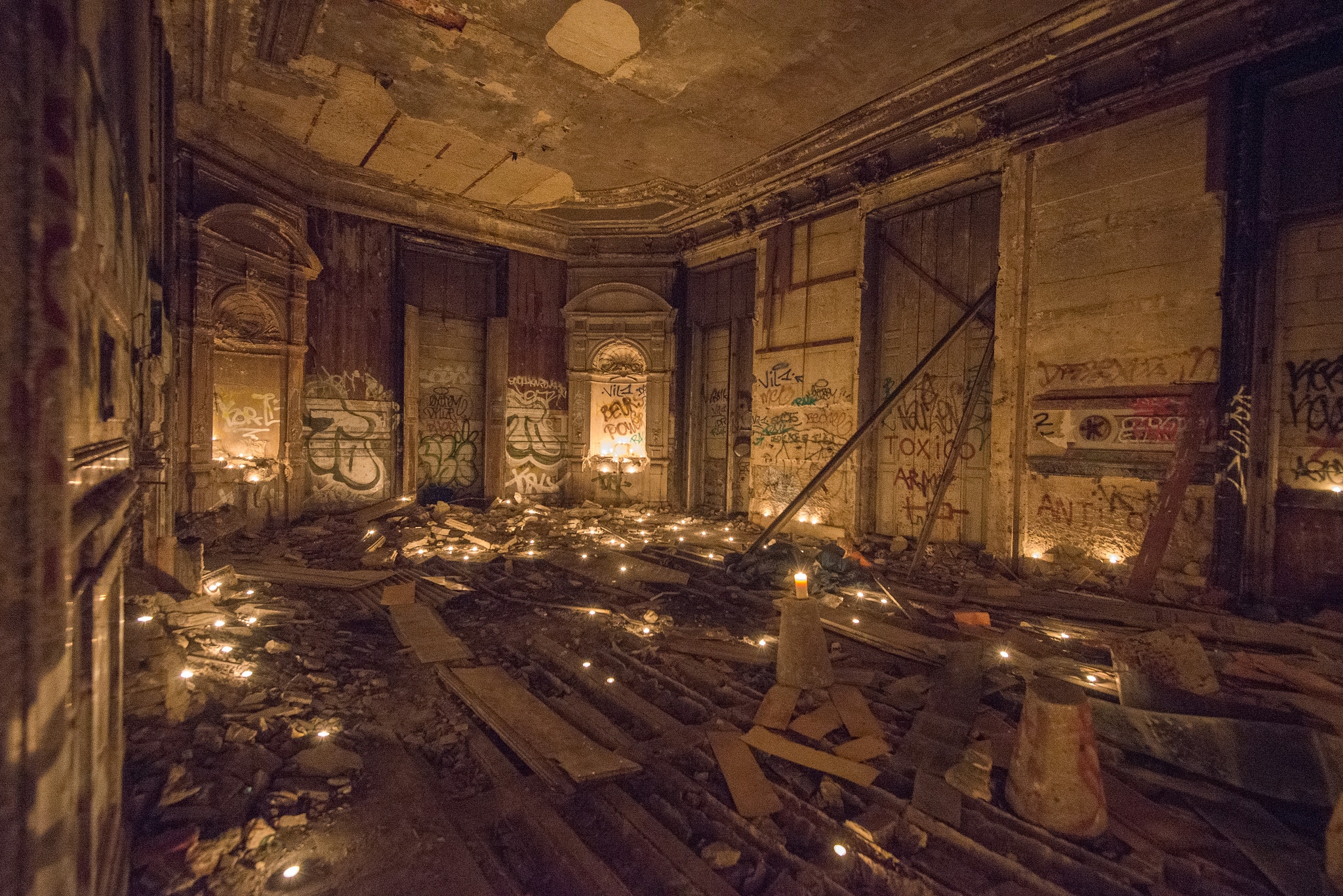 WATO : A secret party in an abandoned castle of Paris : The Ghost Society
In its first years, WATO organized a series of clandestines events, one of them was a secret party in an abandoned castle of Paris.
The Rothschild castle, built during the 19th century in the heart of the Bois de Boulogne, is abandoned by its owner during WW2, then occupied by the Germans and Americans before falling into ruins during 70 years. On top of the time damages, and the graffitis from the squatters, two massive fires almost destroyed it totally.
Intrigued by this mind blowing discovery during an urban exploration session, WATO's team decided to organise a secret and immersive party for its growing community.
The event featured :
An entire weekend of setting up to make the castle accessible and clean the rooms for the event.
Secret meeting point for the guests to police's attention until the last minute.
Immersive theater path in the underground rooms of the castle.
200 fancy guests wearing masks and elegant clothes.
Champagne and standing cocktails along the exploration of the salons.
DJ set and wild party in the massive stairs room until dawn.
Since 2016, the Novaxia company is finally starting massive renovation works to rebuild the Rothschild Castle
If you enjoy clandestine parties, check out our dinner in the forbidden catacombs or our picnic in a WW2 bunker.
AND IF WE TALK A LITTLE ABOUT OUR PROJECT?