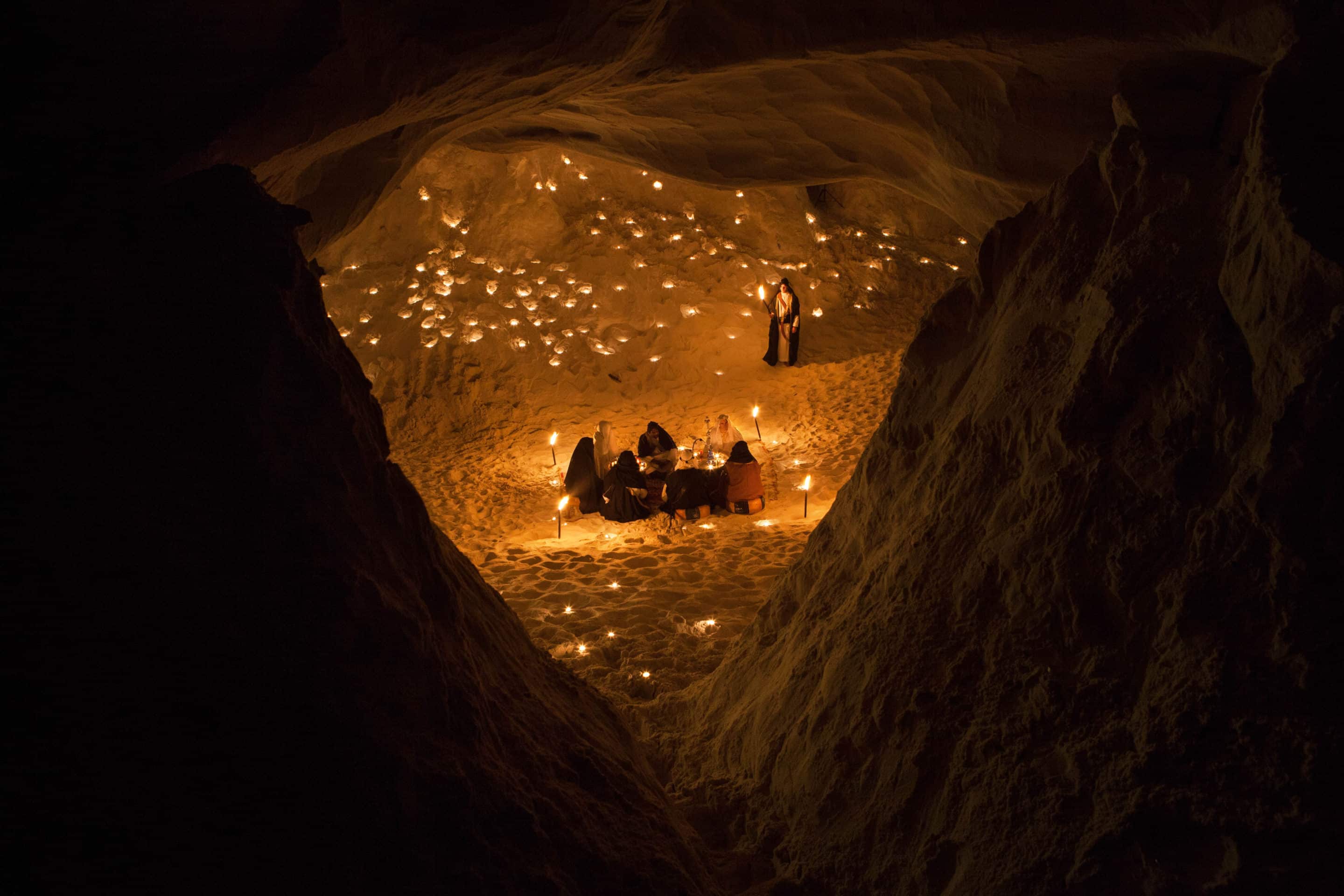 WATO: A video trailer on the theme Lawrence of Arabia
In March 2014, WATO agency produced the video trailer "Le Serment d'Alcazar" with a camel in Paris on a Lawrence of Arabia theme.
This video is certainly one of the most powerful our agency produced until this day.
The idea was to produce a series of photos and videos to promote a public party in a Parisian imaginary desert.
This shooting was divided in 3 steps :
Introduction of the video in a sand cave
The video starts with a bedouin camp in the middle of a sand cave.
Rituals of the mint tea, hookah and thousands of candles to get the Arabian nights feeling.
Warned about the project, the nomads leave their cave on the way to Paris.
Shooting in Paris with a camel during sunrise
In the spirit of the movie "un Indien dans la ville" our actors dressed up as bedouins explore Paris as they were lost.
Concorde Plaza, Assemblée Nationale or even the Trocadero, the arab tribe discover Paris under a burning sun.
Final shot with Foulques Jubert, dressed up as Lawrence of Arabia walking towards the Eiffel Tower during sunrise.
Transforming a skatepark in a candle ocean
To reveal the venue of the main event, WATO produced a 3rd shooting in the skatepark where to party would take place.
1 camel, 20 bedouins and a few thousands of candles to turn the skatepark into a Arabian night dream.
Thanks to this video, to promotion campaign was a huge success with no less than 3500 participants to the event.
Discover here the content about the D day : Le Serment d'Alcazar, were WATO transformed a public skatepark into a party desert.
Curious to discover more of WATO's immersive videos ?
AND IF WE TALK A LITTLE ABOUT OUR PROJECT?