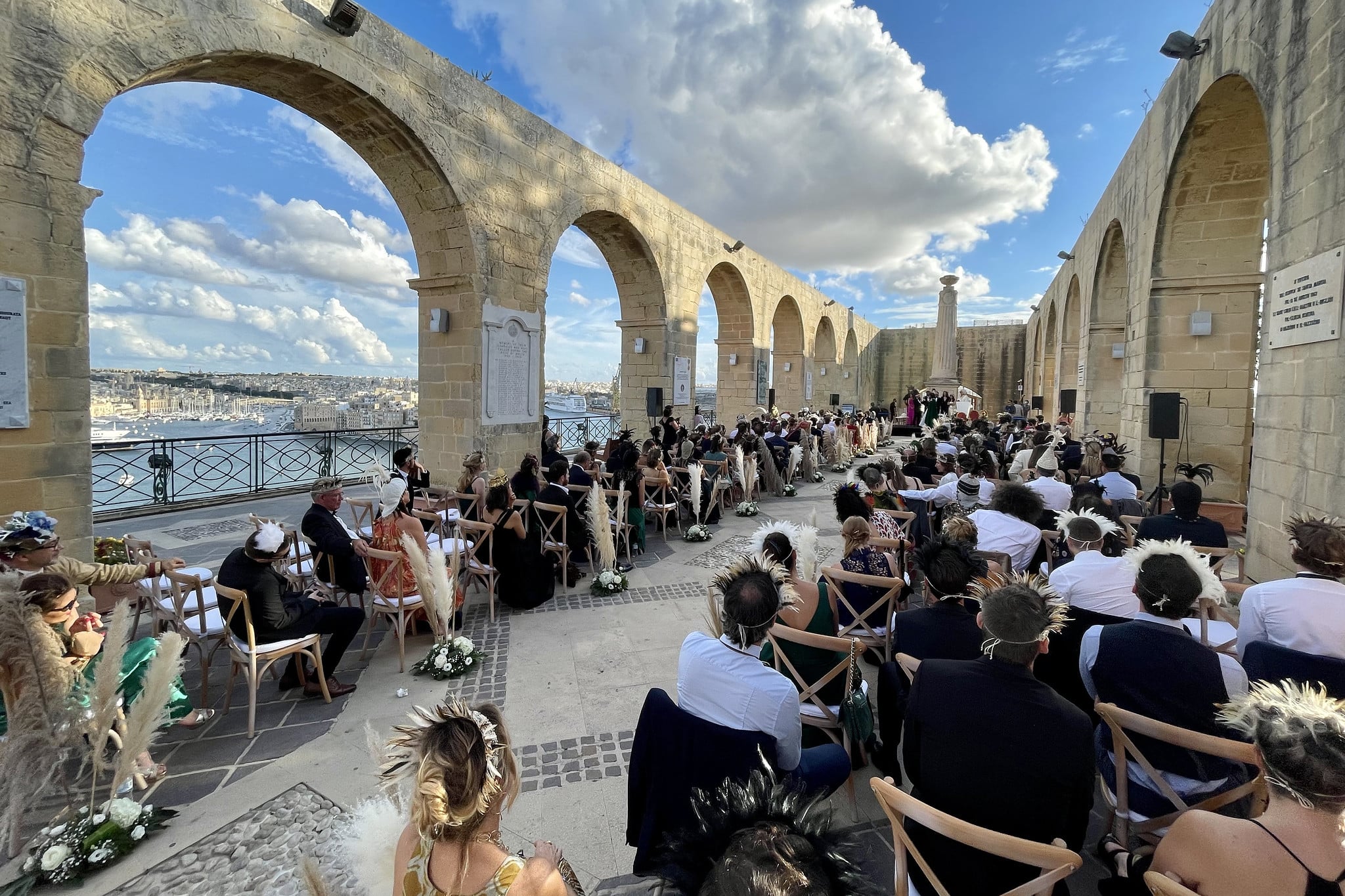 Malta : EP 5 – Wedding ceremony at Upper Barrakka Gardens
Saturday October 9th : The D Day
3pm : the time has come to join the main wedding ceremony at Upper Barrakka gardens.
The project involved :
200 tailor-made Indonesian head pieces to make the guests look like a tribe
Transfer from the hotel with beautiful vintage Maltese buses 1939
Privatization of the iconic Upper Barrakka Gardens with a view on the sea
Creation of rituals (Indian bindi, iranian pearl, ribbons)
At the end of the ceremony, Surprise ! 25 scottish musicians drive the cortege with drums and bagpipes toward the Saluting Battery.
Explore the next episodes of this fantastic wedding in Malta : Exceptional Dinner at the Saluting Battery, Giant Dancefloor in an old abandoned fish market.
AND IF WE TALK A LITTLE ABOUT OUR PROJECT?