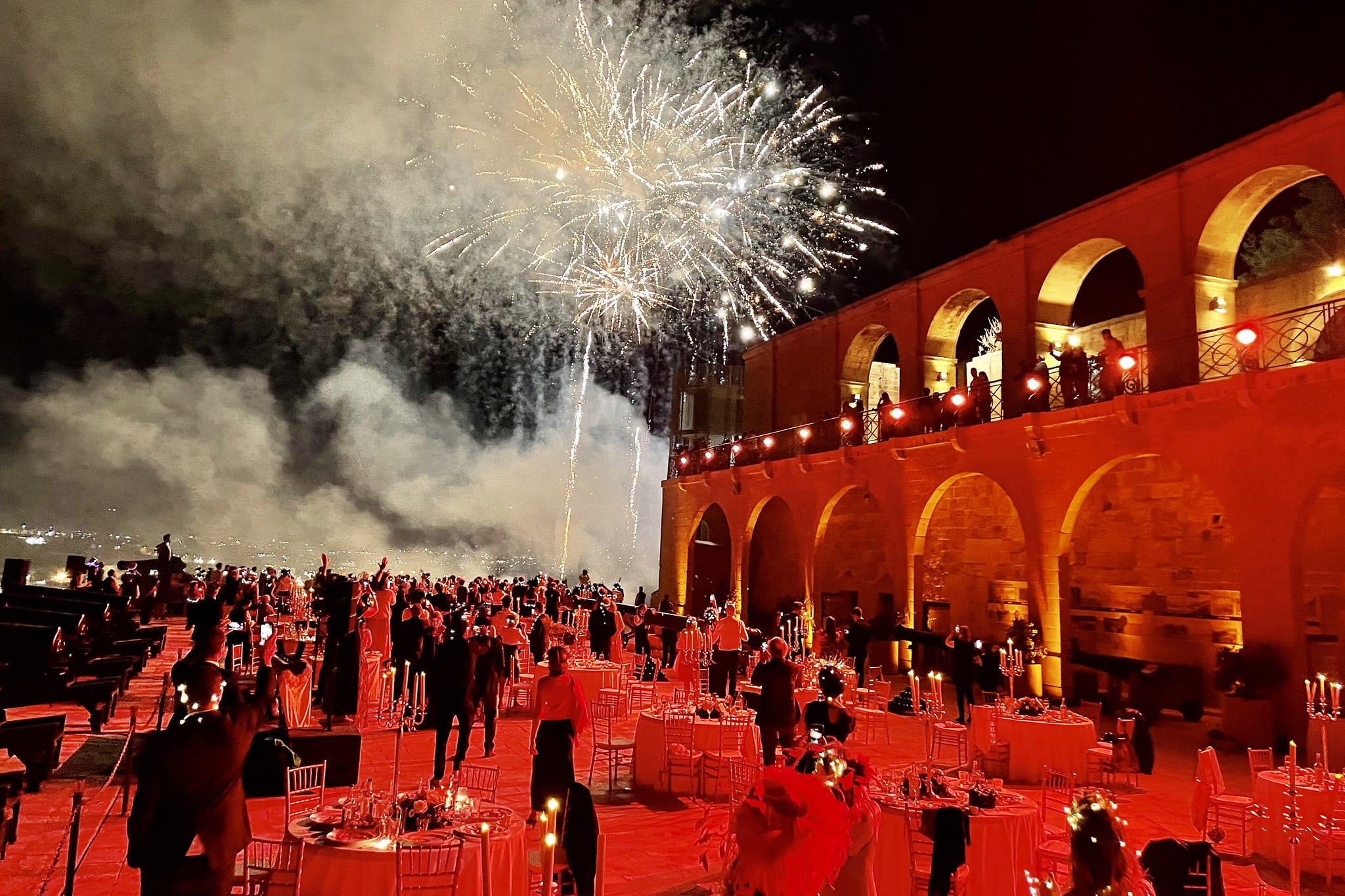 Malta : EP 6 – Imperial reception at the Saluting Battery
Following the scottish parade, the guests enter in the monumental Saluting Battery.
After 3 songs, the music stops and the Maltese guards starts firing the 8 canons.
The project involved :
Concert of 25 Scottish musicians
Amazing view on the Valetta's bay
8 canons shots in front of the guests
DJ set during the sunset
Speechs, songs and surprises from the family
A singing cabaret performance by the artist Sylvano Jo
Spectacular fireworks
Right after dinner, the bride and groom announce the final surprise : an underground secret venue for the after party.
Explore the next episodes of this fantastic wedding in Malta : Giant Dancefloor in an old abandoned fish market.
AND IF WE TALK A LITTLE ABOUT OUR PROJECT?