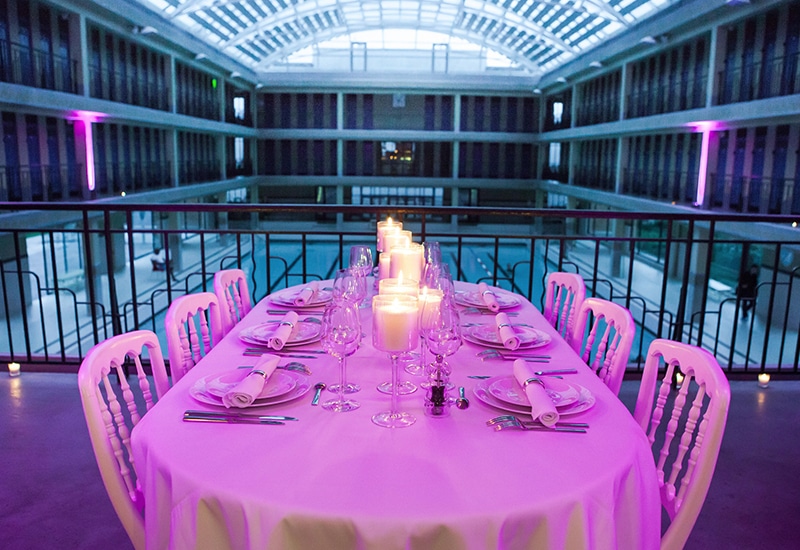 A spectacular dinner in a Parisian pool: 'Les diners Volants'
On the occasion of illustrator Kanako's exhibition 'Les Parisiens', the Paris City Hall and My Little Paris asked WATO to help them organize a project entitled 'Les Dîners Volants'.
The concept:
An online lottery open to all Parisians with a chance of winning a spot for 4 exceptional dinner parties in some of the most iconic places in Paris.
Altogether, close to 40,000 Parisians tried their luck; only 24 were able to get in.
This dinner party featured:
The welcome of guests inside the main pool of an Art Deco Swimming Complex
Highlights to the Art Deco building
Privatized pools, much to our guests' delight
Apéritif and a glass of champagne surrounded by waves
Light scenography around the big pool
A candlelit dinner in formal dress, brilliantly orchestrated by chef Matthieu Housse
Check out the other Diners Volants : in a Parisian Palace, in a Parisian museum, in a Castle dungeon
AND IF WE TALK A LITTLE ABOUT OUR PROJECT?