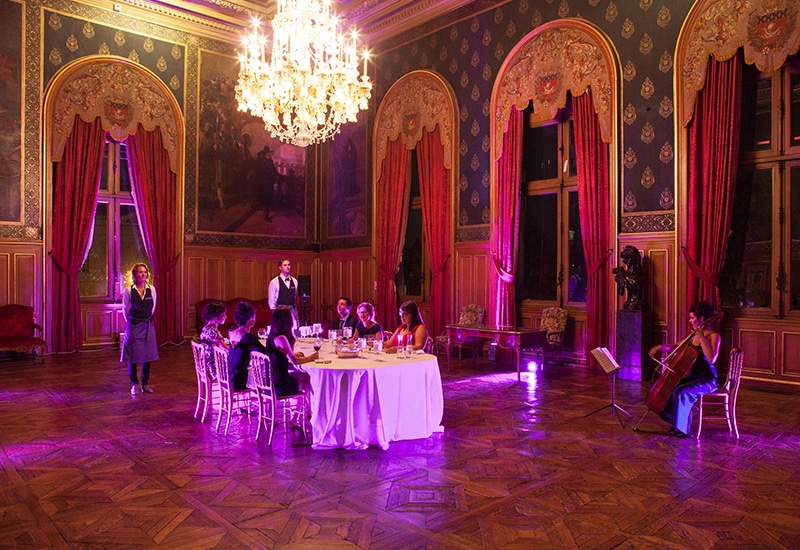 A spectacular dinner in a Parisian palace: 'Les diners Volants'
On the occasion of illustrator Kanako's exhibition 'Les Parisiens', the Paris City Hall and My Little Paris asked WATO to help them organize a project entitled 'Les Dîners Volants'.
The concept:
An online lottery open to all Parisians with a chance of winning a spot for 4 exceptional dinner parties in some of the most iconic places in Paris.
Altogether, close to 40,000 Parisians tried their luck; only 24 were able to get in.
This dinner party featured:
A private guided tour introducing guests to the history of the venue followed by an exceptional dinner
An exploration of the Salons, where guests were asked to hold hands and close their eyes
Guided by Anne-Flore Brunet (from My Little Paris), guests entered the dining room to the sound of Bach's Solo played by cellist Mélanie Badal
An exceptional dinner orchestrated by chef Matthieu Housse
Check out the other Diners Volants : in a swimming pool, in a Castle dungeon, in a Parisian museum
AND IF WE TALK A LITTLE ABOUT OUR PROJECT?