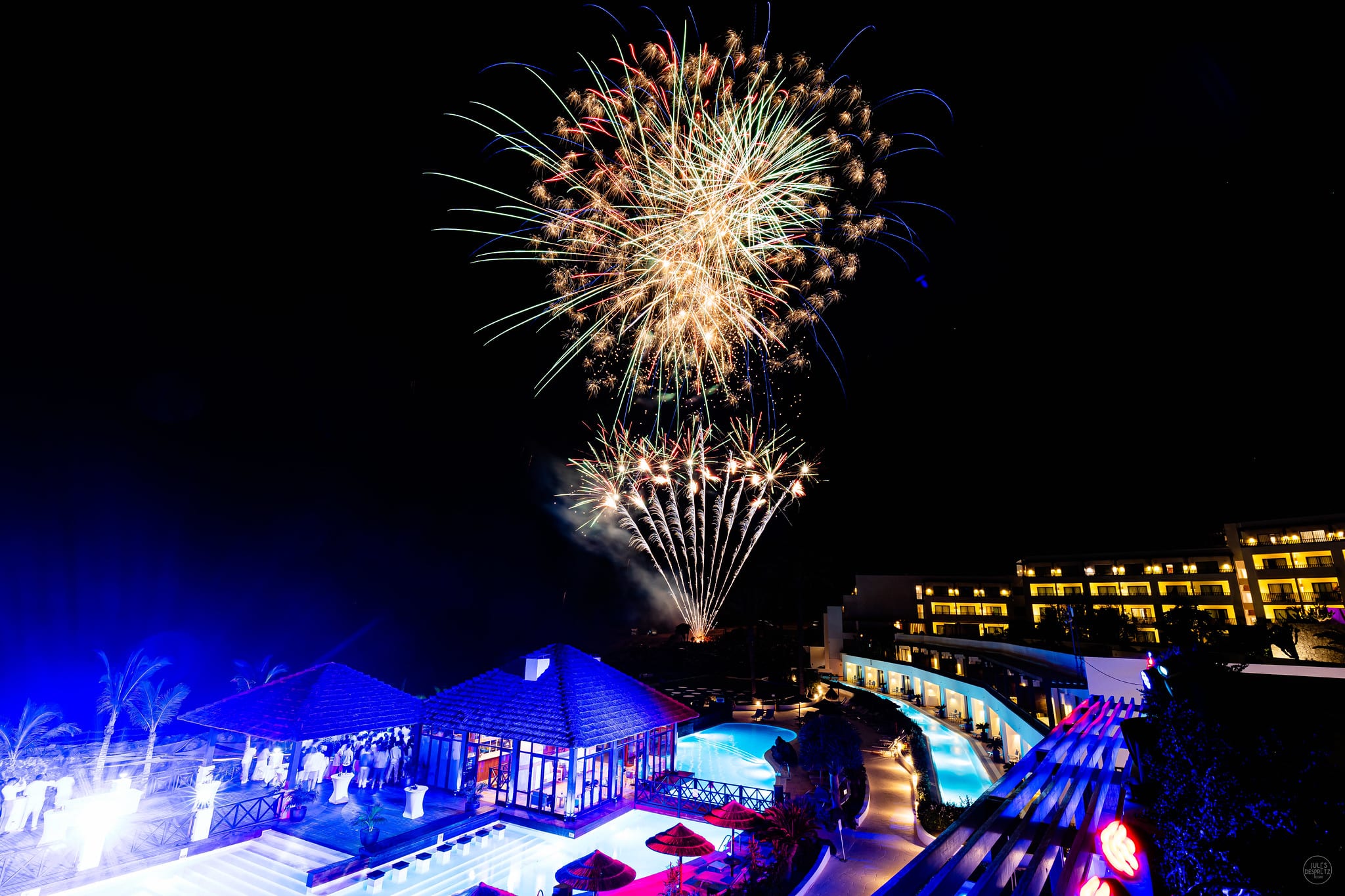 Operation Red Volcano : Immersive seminar in Lanzarote
To celebrate its recent successes, the Advancy Group has entrusted WATO Agency with the organization of a stunning seminar on a mysterious and enchanting island: Lanzarote.
On the agenda: An epic Save The Date: exclusive filming of a teaser video shot aboard a submarine.
Day 1:
Chartering an A320 aircraft with 189 seats.
A festive cruise on 3 catamarans along the volcanic coasts.
Privatization of an idyllic hotel with a view of the ocean and the sunrise.
Privatization of a legendary cave on the island, a real James Bond setting for an extraordinary conference, a warm dinner, and an exceptional party.
A grand concert by a group of 31 Canarian folk musicians.
Day 2:
Hiking in personalized explorer attire with a view of the countless volcanoes on the island.
Immersive arrest by 4 actors dressed as local police officers.
A camel ride on 110 dromedaries.
Privatization for lunch at an architectural masterpiece resembling a lunar base perched atop Lanzarote's most beautiful volcano.
Demonstration of geysers, burning of vegetation, and a barbecue with volcanic heat.
Immersive exploration of an extraordinary cave formed by lava 5,000 years ago.
Sunset with a breathtaking view from a privatized architectural gem.
An exceptional pool party featuring a DJ, a multitude of flames, a forest of light beams, and resounding fireworks.
Day 3:
Privatization of another sublime setting for lunch with an ocean view.
Return to Paris aboard the private A320.
Did you like this project?
Discover our other immersive seminars: "Taléo in Marrakech" and "The Imperial Wedding in Malta."
AND IF WE TALK A LITTLE ABOUT OUR PROJECT?