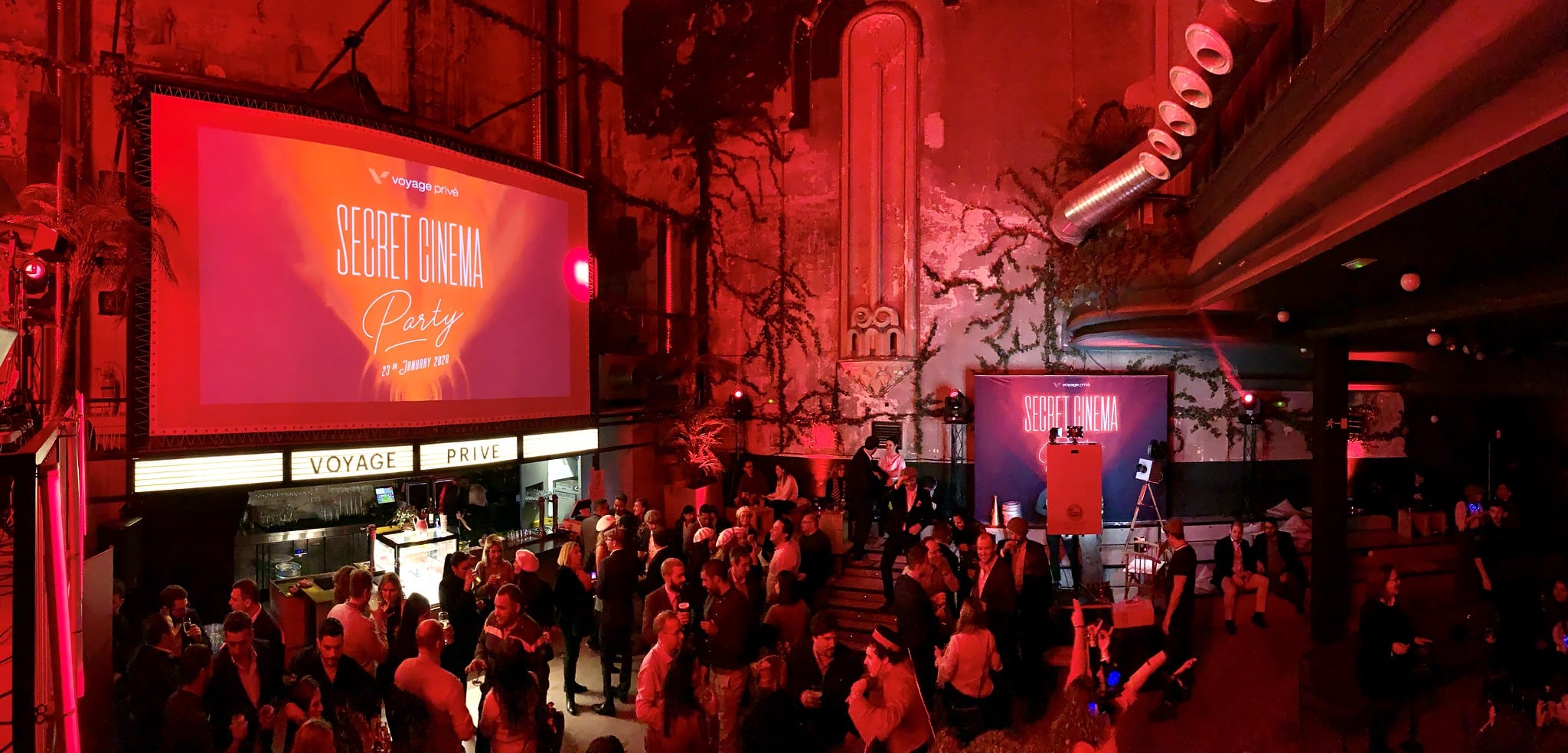 Voyage Privé: Vintage Movie Party in Madrid
For FITUR 2020 in Madrid, Voyage Privé asked WATO to plan a creative and immersive event in the heart of Spain's capital city.
We decided to hold the event in an old adult cinema turned into an event venue, around the theme of vintage movies.
The event included:
A spirited human billboard shouting at guests at the entrance
A mock reporter following guests around to get exclusive revelations on their alleged movie career
A charming usher trying to get a smile on your face before checking your ticket
A beautiful movie theater turned into a venue
A photocall with movie props and an overexcited film director trying to cast you for his next movie
A speech by Antoine Drecher, Chief Supply Officer at Voyage Privé, in front of 200 guests
A silent disco dancefloor
Check out our previous productions for Voyage Privé: VP Members' Club in London, Night at the Museum – The Lost Temple, and The Electric Party in Berlin.
Check out Voyage Privé's products here.
AND IF WE TALK A LITTLE ABOUT OUR PROJECT?