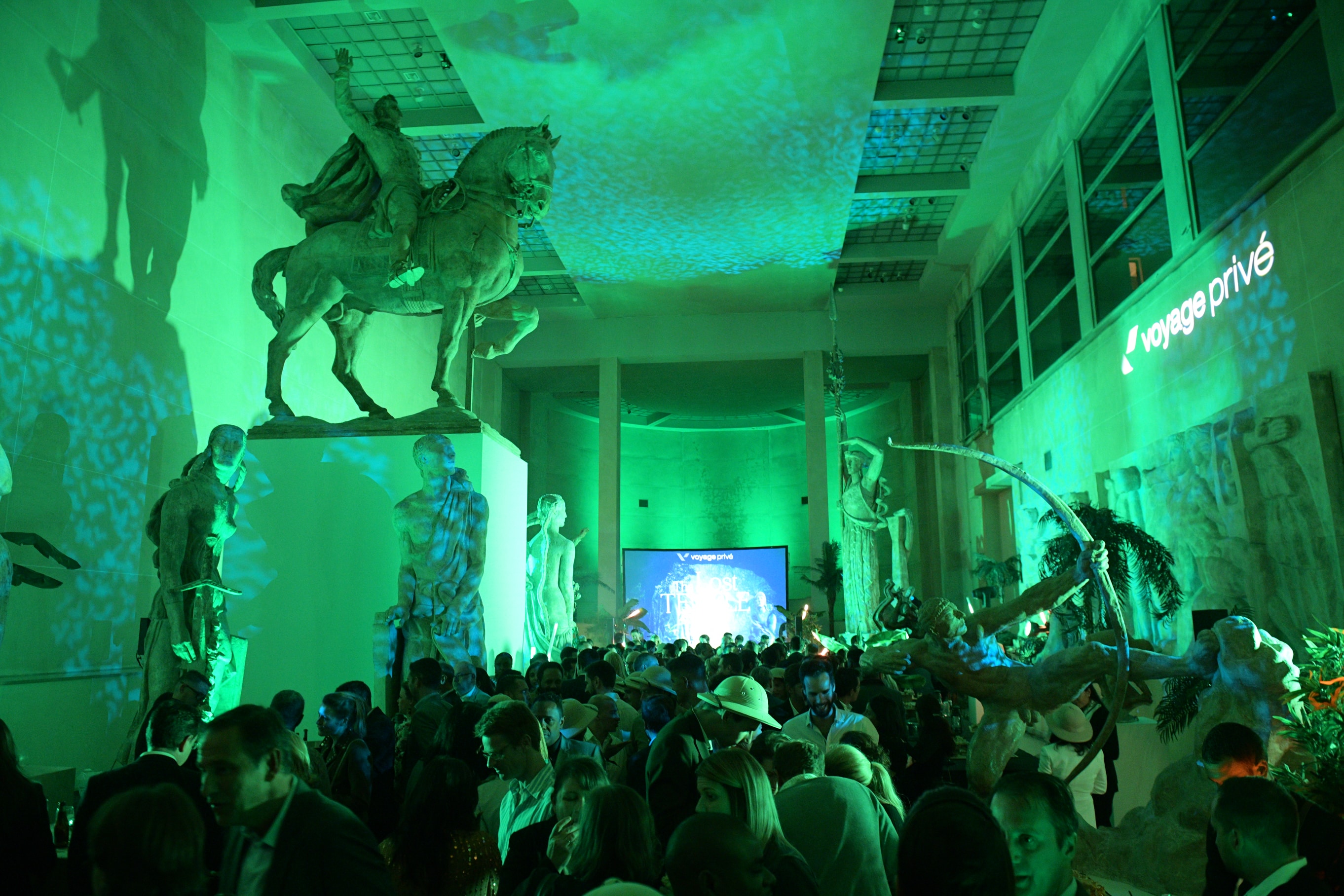 Night at the Museum: The Lost Temple
For the Top Résa 2019 tourism trade show, Voyage Privé asked WATO, for the fourth year in a row, to plan an immersive and unusual event to surprise their closest partners.
The idea was to turn a remarkable Parisian museum into a lost temple in the middle of the jungle and to provide guests with an immersive experience around the themes of explorers of The Lost City of Z and Night at the Museum.
The event included:
Handing out torches to all guests
Running into plenty of actors dressed as explorers in a jungle of green plants
An unexpected prank by a bushman, surprising and cracking up our guests
Secretly exploring the museum's slumbering corridors and getting caught by a mock security guard
Entering the museum's spectacular main room, turned into a luxuriant jungle, to the sound of music
A speech by Antoine Drecher, Chief Supply Officer at Voyage Privé, in front of 350 guests
A personalized photo booth with explorer props
A dance party with an overexcited DJ, mystical jungle themed VJing and a massive light show
Check out our previous productions for Voyage Privé: The Electric Party in Berlin, The Magic Factory and The Gangster Party
Click here to check out Voyage Privé's products.
AND IF WE TALK A LITTLE ABOUT OUR PROJECT?