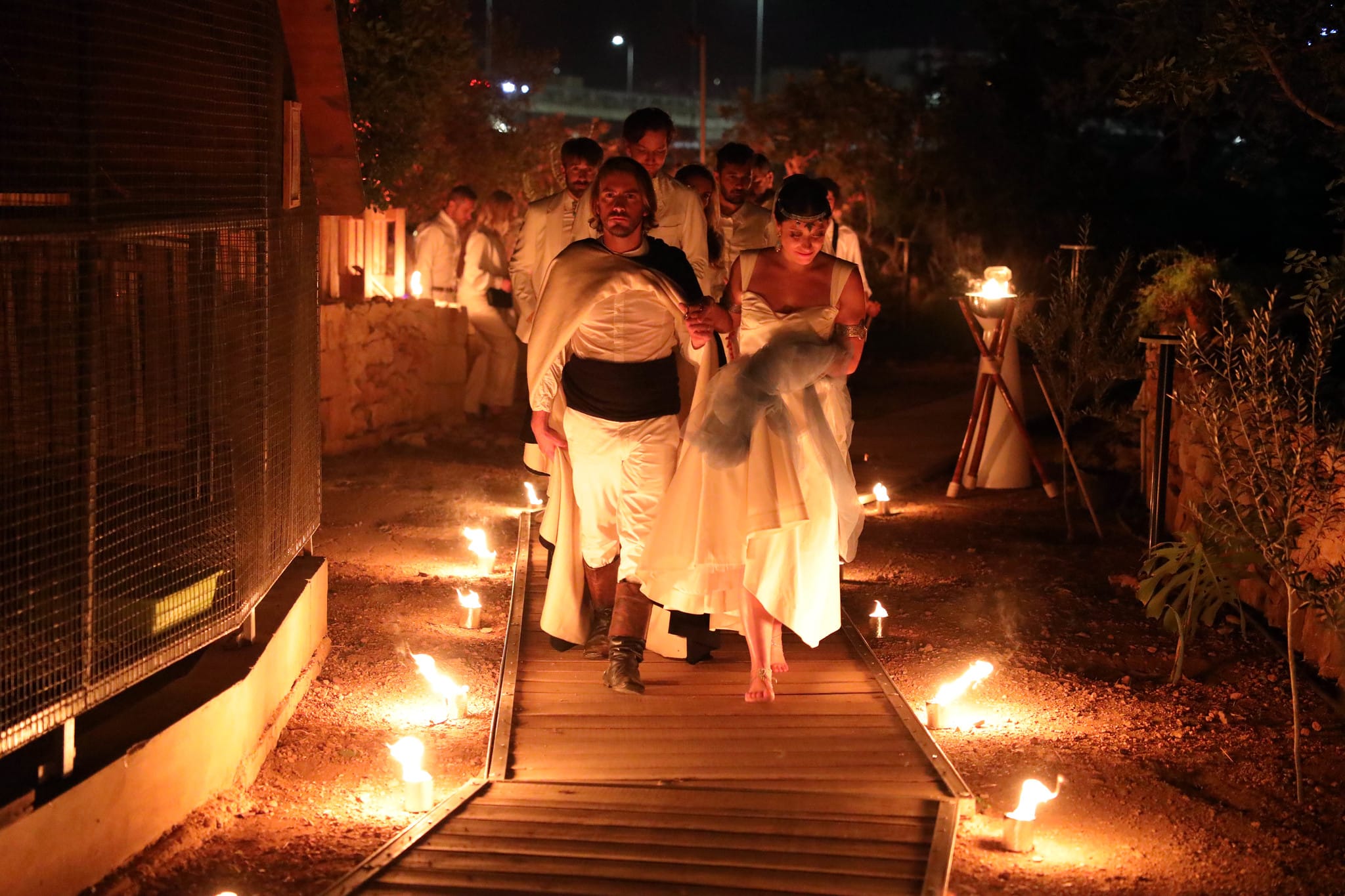 Malta : EP 3 – Persian ceremony surrounded by flames
Right after the plane party and the boat party, let's follow the bride and groom at the third episode of their mind blowing wedding in Malta.
As a tribute to her Iranian ancestors and in order to share the poetic rituals of Iranian culture : the bride wanted to throw a Persian ceremony.
This project involved :
A path of fire that leads to the most mysterious wedding ceremonies
A full white dress code for all the guests
The Esfand ritual : a way to keep the loved ones away from evil eye
A traditional altar named "Sofreh Aghd" made of poetry, fruits, traditional Iranian artefacts
Traditional music played by 3 Iranian musicians, lit by torches
Persian rituals: a veil stretched over the bride and groom on which close women to the couple are invited to grind sugar loaves in order to make the union the sweetest.
Explore the next episodes of this fantastic wedding in Malta : Imperial Secular Ceremony in Upper Barraka, Exceptional Dinner at the Saluting Battery, Giant Dancefloor in an old abandoned fish market.
AND IF WE TALK A LITTLE ABOUT OUR PROJECT?