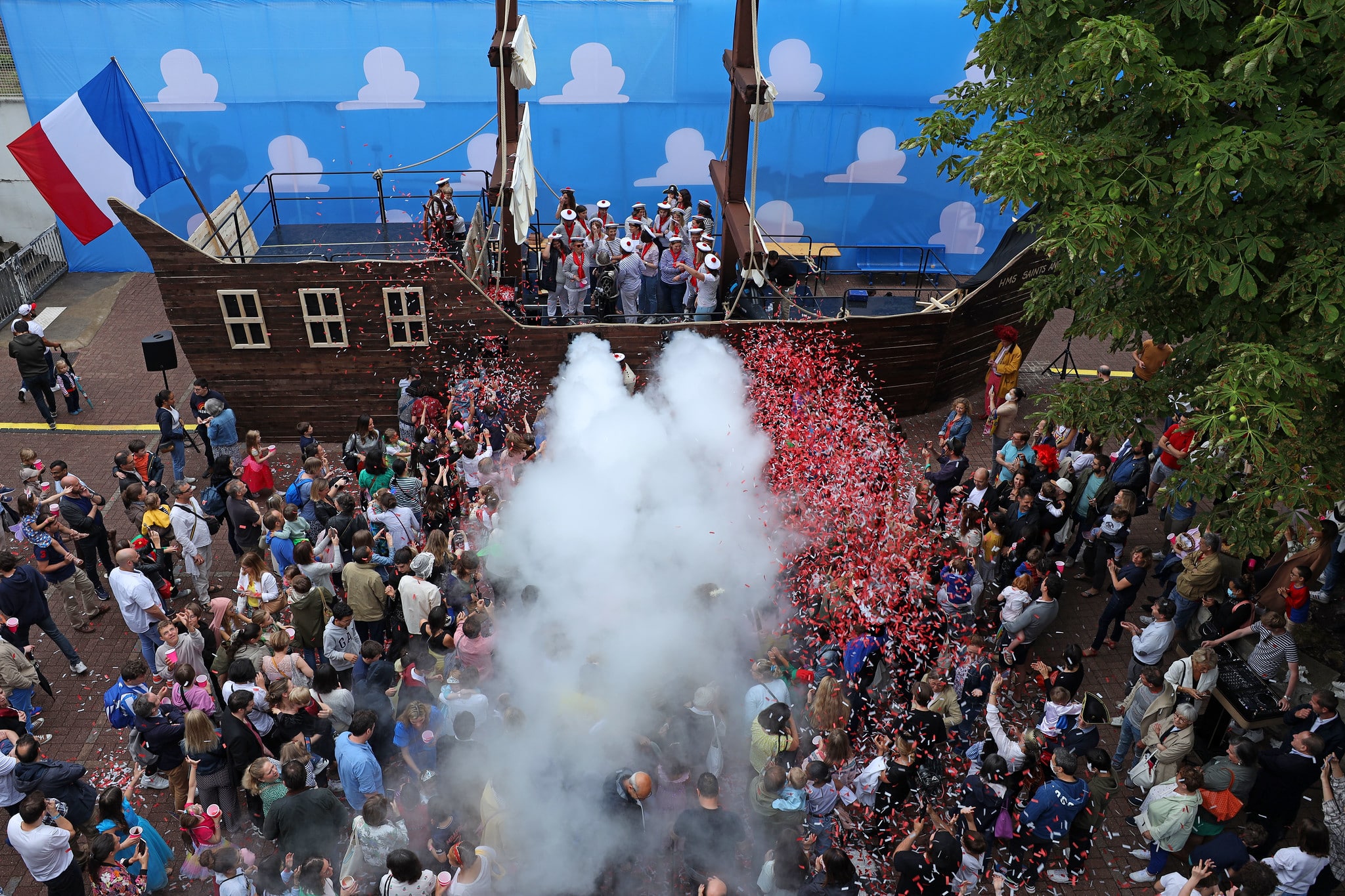 The Fairy Tale Fair
Forced to close its doors but determined to do so with panache, the mischievous school of the Holy Angels has entrusted the WATO Agency with the organisation of a sumptuous fair, the last straw before its final closure.
On the programme:
Creation of a video invitation
Total transformation of the school into a fairy tale setting
Creation of a giant storybook as a welcome arch
Metamorphosis of the entrance hallway (33m) into a hazy psychedelic dream covered with floor-to-ceiling checkerboards
Design of a giant custom-made 20m long pirate ship in the main school yard
Creation of a dozen bespoke games in the colours of the event to entertain young and old
Stands selling candyfloss, pancakes and sweets
Transformation of a school corridor into a fluorescent bowling alley
Giant ball pool and roller disco in transformed classrooms
Indian ghost throne room with 2km of flower garlands from Jaipur
Surprise show: CO2 and confetti cannons hidden in a giant boat
Farewell speeches by the teachers, with the headmistress Madame Blanchet
Flashmob of the school children
Did you like this project? Discover other projects with even crazier decorations: A Raymond James Wall Street theme, Kymono vintage airport theme and Benefit princess theme.
AND IF WE TALK A LITTLE ABOUT OUR PROJECT?