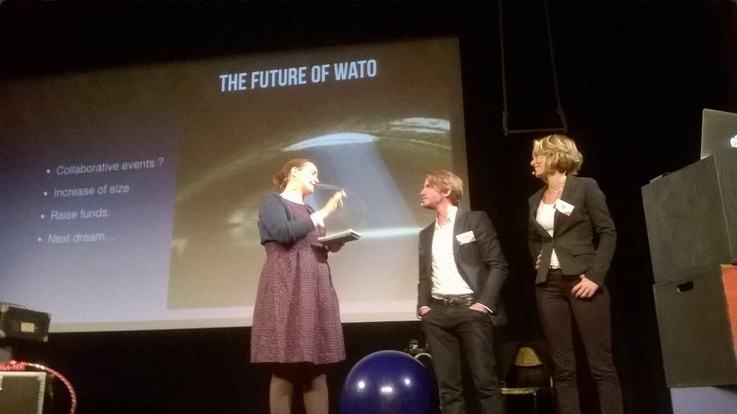 WATO conference @ Alibis for Interaction, Sweden, 2014
In 2014, invited by Swedish company Briza Maxima AB, WATO took part in the Alibis for Interaction conference in Landskrona, Sweden.
The idea was to share WATO's expertise in 'experience design' with about a hundred of Scandinavian professional event planners.
This masterclass included:
• Telling the short story of WATO – we'd only been in business for 2 years at the time
• Giving feedback on projects such as the Victorious Shelter, the Underwater Party and the Lawrence of Arabia Party
• Addressing risks and financial challenges related to B2C projects
• Discussing WATO's future projects such as Venice Under Paris
AND IF WE TALK A LITTLE ABOUT OUR PROJECT?