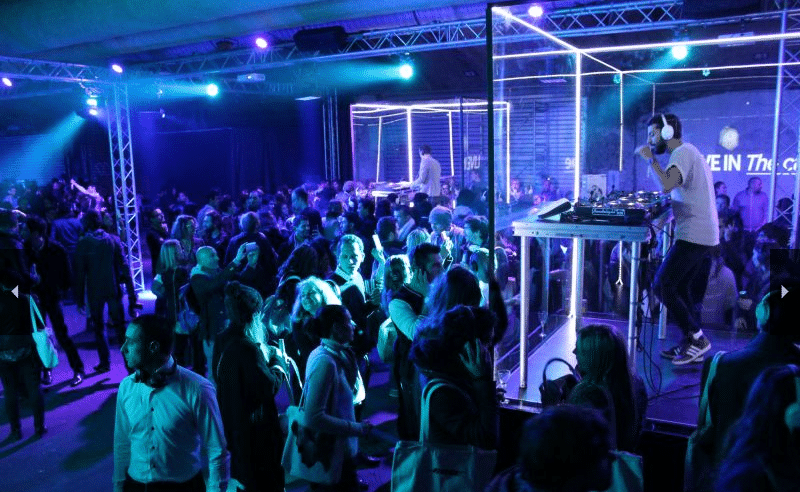 Bose : Product launch party in an underground venue in Paris
In 2014, Bose asked WATO to produce a product launch party in one of the most underground venues in Paris.
Along the #ListenForYourSelf marketing campaign the sound device company chose Paris and WATO to launch its new SoundTrue headphones.
The ancient Gare Frigorifique de Bercy, abandoned since 1960 was chosen to throw this secret party called #LiveInTheCube with 500 guests.
The event features
An immersive trailer on an urban exploration theme to tease the guests.
Transformation of a very rough industrial venue into a party temple for one night only.
500 headphones given to the guests and journalists at the gate.
A first phase of the evening with the main concept hidden behind a large black curtain.
A theatrical reveal of the 3 huge plexiglas cubes with a system of magnetic curtains falling on demand.
One live concert per cube (rock band, DJ or piano) only listenable through the gifted Bose headphone.
Street food given by the colorful Camion Qui Fume food truck.
A very large black wall that enabled the guest to express their creativity in fluo colors under black light.
A light painting black box with a specialized artist.
Branded photo booth to fill our guests's fridge with fun souvenirs of the party
A few famous guests among them Ariel Wizman, journalist and DJ enchanting the dancefloor until dawn.
Check out other product launch party designed by WATO :
AND IF WE TALK A LITTLE ABOUT OUR PROJECT?