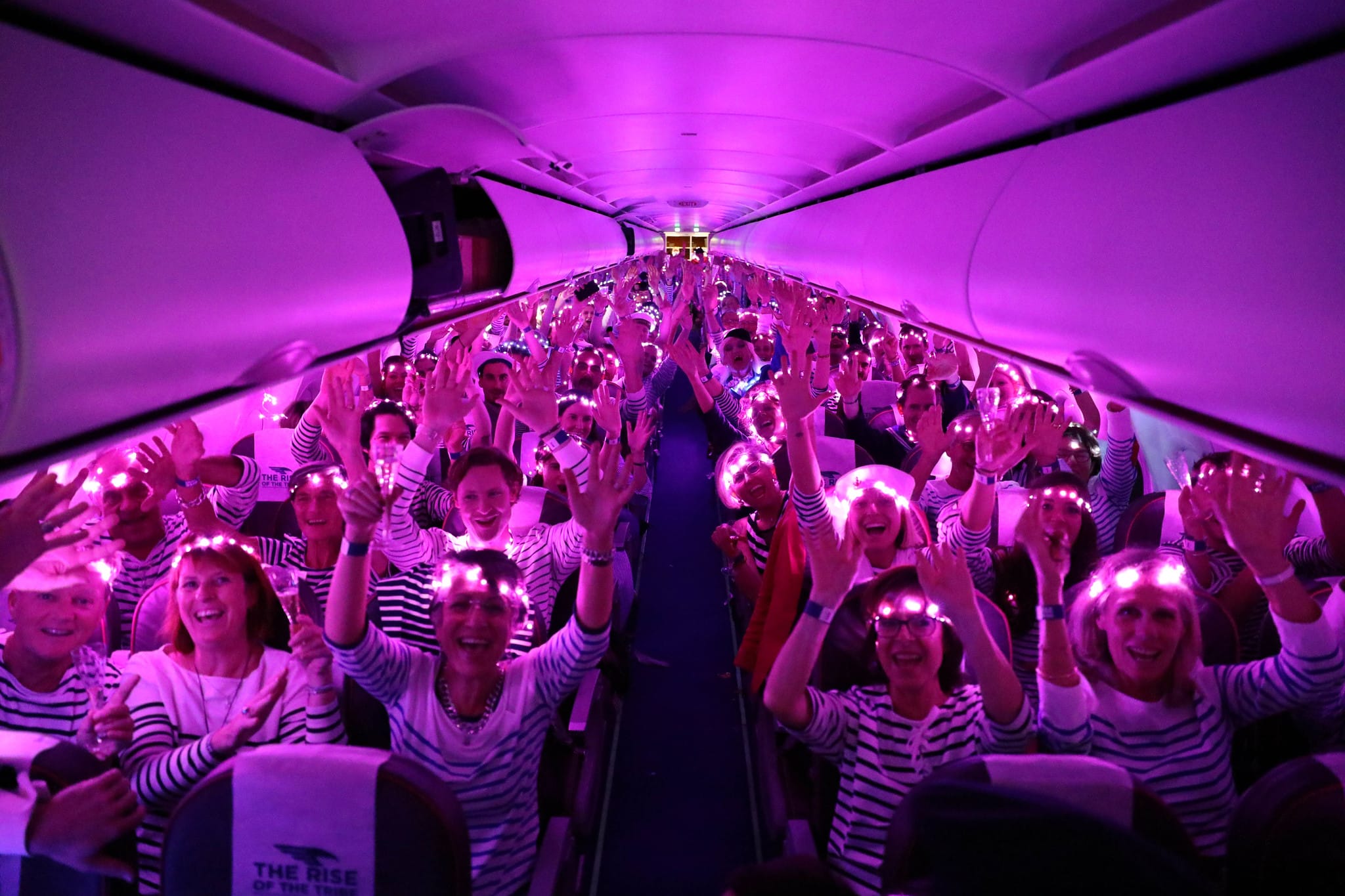 Wedding in Malta : EP 1 – Air Force Wedding – Plane Party
On the occasion of a wedding in Malta, the WATO agency has chartered a full plane for the transfer of the guests to the Maltese islands.
On the way to Malta, the Airbus A320 code name "Air Force Wedding" was transformed into a flying dance floor.
On the program:
Chartering of a plane especially for the occasion with customization of the headrests
Dresscode: sailor suit
Parody of the safety instructions by a costumed actor
Installation of a sound system adapted to the constraints of a plane in flight
2 hours DJ Set by DJ Charles B & Enguerran DLC!
Installation of festive lights in the entire cabin
Parody of the video clip Toxic by Sylvano Jo, a transformist artist dressed up as Britney Spears
Champagne at will
Then, suddenly at the request of the captain, the windows are closed, the music starts in the plane for he greatest happiness of all. 2 hours of plane party, sharing and laughter!
Upon landing, the guests couldn't believe this first experience in the sky, which set the tone for this extraordinary wedding.
Explore the next episodes of this fantastic wedding in Malta : Boat Party in Valletta Bay, Iranian Ceremony surrounded by flames, Imperial Secular Ceremony in Upper Barraka, Exceptional Dinner at the Saluting Battery, Giant Dancefloor in an old abandoned fish market.
AND IF WE TALK A LITTLE ABOUT OUR PROJECT?