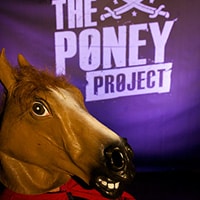 A launch party : The Poney Project
Online, France's second largest web hosting service, wished to raise its profile with an offbeat poney-themed campaign. WATO came up with 'ThePoneyProject'.
The campaign featured:
A mysterious fight between poneys and unicorns that buzzed on social media
The Poney Party, a launch event for journalists and influencers
A crazy equestrian theatrical trail
A preview showing of 3 videos directed by our agency
AND IF WE TALK A LITTLE ABOUT OUR PROJECT?