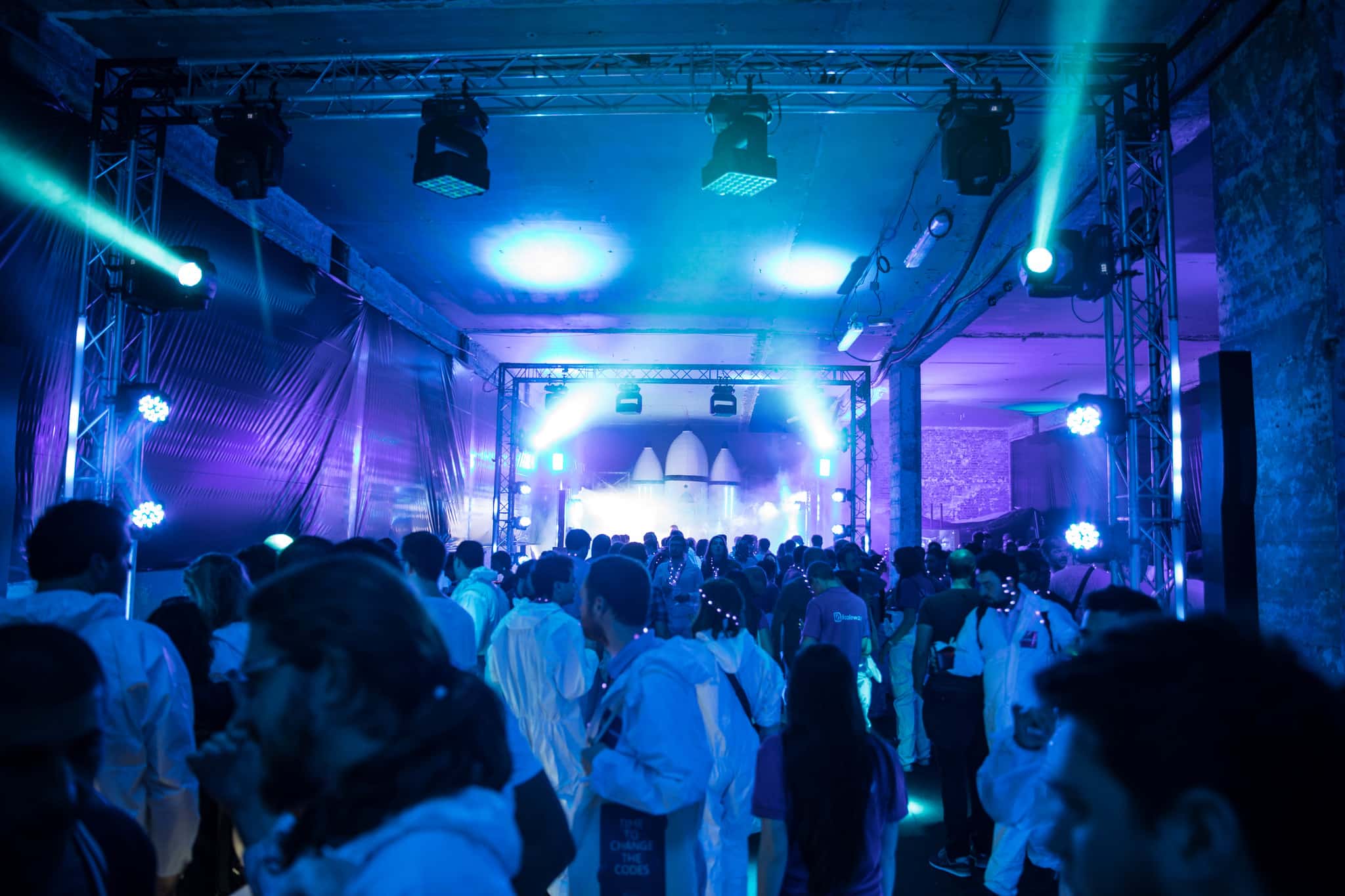 Scaleway : an immersive space-themed IT trade show
To celebrate its 20th anniversary, Scaleway (from group Iliad) asked WATO to organize an immersive IT trade show with keynote addresses and a magnificent closing party for 800 guests.
In just two months, WATOxScaleway took up the challenge, the biggest stake being turning an empty 4,000m2 shed into the mecca of tech for a day.
The event included:
A trade show including 40 partner booths and a Scaleway booth; conferences with silent disco headphones
2 keynote addresses to introduce their new products
A staged moment to stop the keynote and kick off the evening event
Scaleway suits for all guests
A custom-made rocket built by an artist
Paintball on life-size aliens
A geodesic dome in which tumblers had laser sabre fights
Custom-made stage design
A promenade performance
Light painting
Bodypainting
A hot dancefloor
Click here to check out our previous project on 'The Liberation of Paris WWII' in the bunker of the same venue.
AND IF WE TALK A LITTLE ABOUT OUR PROJECT?