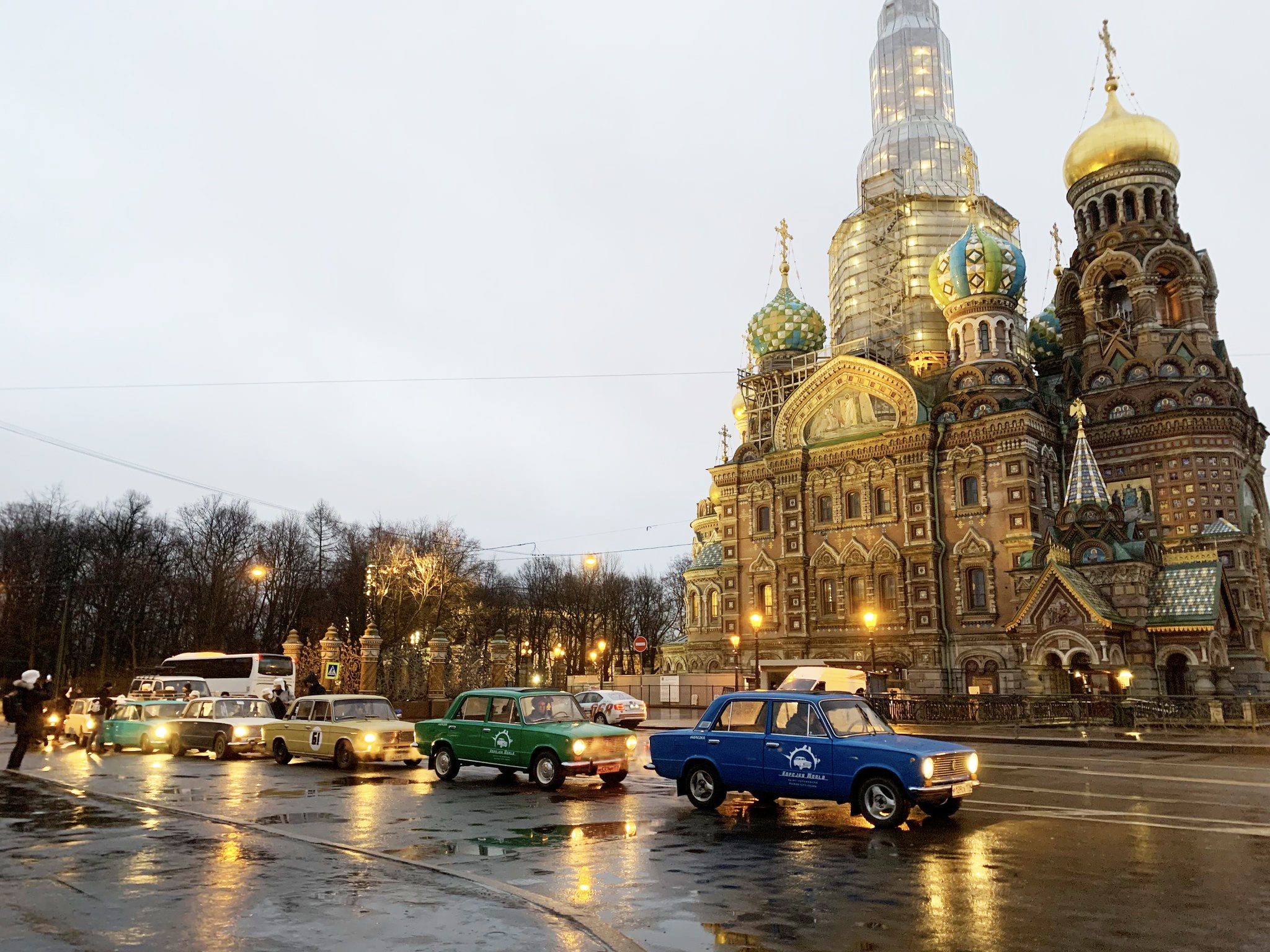 An immersive seminar in Saint Petersburg : Operation Kalinka
NB : This project took place in 2019, before the Ukrainian War. All projects with Russia are now suspended. We send all our support to the people of Ukraine in this terrible times. 🇺🇦🕊️
To celebrate its solid annual results, a private company asked WATO to organise a one-of-a-kind spy-themed immersive seminar to discover Saint Petersburg. Code name: Operation Kalinka!
A hasty venue scouting beforehand
Teasing, including writing a scenario involving a puppet oligarch
Welcome dinner party in one of the city's most immersive restaurants
Ride through the city at sunrise in mythical Soviet Ladas
Spectacular take-off aboard a former Red Army helicopter towards a secret military base
Military-themed team-building activity including a training session, tank driving, Kalashnikov shooting and knife throwing
Treasure hunt around the most iconic places of Saint Petersburg – mixing culture and entertainment
Initiation to Russian banyas, with steam baths, ice-cold baths and vigorous massages
Ride on a mythical vintage USSR bus to the sound of famous Russian songs
Customised dinner party in a privately booked palace with a folkloric music and dance show similar to Kozachok
Bar crawl in the city's liveliest neighbourhoods
AND IF WE TALK A LITTLE ABOUT OUR PROJECT?